Fiske Family in Miscellaneous Parishes
This information has been extracted from microform copies of the original parish records held at miscellaneous country record offices in England. Whilst every care has been taken to make this listing as accurate and complete as possible, no guarantee as to its fitness for any purpose whatsoever is given.

Use of this data is entirely at your own risk.

See also

The records from the following parishes are being re-examined:
Parish
Baptisms
Marriages
Burials
Reference
C
Scole
Norfolk
1561-1700
1563-1700
1561-1700
NRO PD 495/1
S
Shimpling
Norfolk
1539-1700
1538-1700
1539-1700
NRO PD 102/1
In Starston, Norfolk, Robert Fiske was a churchwarden in 1615.
Baptismal Records

Surname      Forename     Parents                           Date

ffyske       Thomas       John & Ann                        16 Sep 1635    C

Marriage Records

Surname      Forename     Notes                             Date

ffyske       Nicholas                                       20 Sep 1544    S
Gissingham   Anastazane

ffyske       Robert                                         20 Sep 1557    S
[?]          Agnes

Burial Records

Surname      Forename     Notes                             Date

Fyske        Nicholas                                       17 Jul 1569    S
ffysk        Elin         widow                             19 May 1602    C

---
[Meet the Family!] [English Parish Records]
---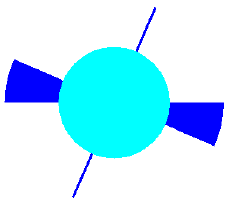 Copyright © 1995-2003 by David Harper and Lynne Marie Stockman
All Rights Reserved
Designed and maintained by Obliquity
Last modified on 1 January 2003
http://www.obliquity.com/family/parish/fiske.html