Excerpts from the Parish Records of Pulham Market and Pulham St. Mary, Norfolk
This information has been extracted from microform copies of the original

Pulham Market

and

Pulham St. Mary

parish records held at the Norfolk Records Office in Norwich. Whilst every care has been taken to make this listing as accurate and complete as possible, no guarantee as to its fitness for any purpose whatsoever is given.

Use of this data is entirely at your own risk.
Ancestral Surnames

Other Surnames

Bucher, Buxton, Coxham, Robbs, Rogers, Spaulding

Not Found

Bert, Marriott
The following abbreviations may appear before the date:

B : Marriage banns
L : Anglicised version of the original entry which was written in Latin
R : Entry which appeared only in the register bills (bishop's transcripts)
Parish
Baptisms
Marriages
Burials
Reference
M
Pulham Market
Norfolk
1538-1700
1538-1700
1538-1700
NRO PD 509/1-3
S
Pulham St. Mary
Norfolk
1539-1700
1539-1700
1539-1700
NRO PD 510/1-2
Baptismal Records

Surname      Forename     Parents                           Date

ffysher      Elyzabith                                      10 Feb 1544/5  M
ffysher      Jone                                           10 Feb 1544/5  M
ffysher      Agnes        Robert                            20 Apr 1556    M
Fisher       Mary         Thomas & Rose                   L 21 Jun 1573    S
Fisher       Elizabeth    Thomas & Rose                   L 17 Jun 1575    S
Fisher       Alice        Thomas & Rose                   L 17 May 1578    S
Fisher       Margaret     Thomas & Rose                   L    May 1580    S
Fisher       [?]          Thomas & Rose                   L 18 Oct 1584    S
Fisher       Johne        Thomas & Rose                   L 18 Sep 1586    S
Fisher       Luke         Thomas                          L 21 Oct 1593    S
Fisher       Mary         Thomas & Pleasance              L 24 Dec 1597    S
Fisher       Francis      Thomas & Pleasance              L    Mar 1600    S
Fisher       Mary         Thomas                          L 28 Dec 1605    S

Marriage Records

Surname      Forename     Notes                             Date

Fyssher      Robert                                         30 Feb 1542/3  M
Buxton       Meldred

Bucher       Edmond                                         23 Oct 1567    S
ffiske       Alice

ffisher      Thomas                                       L  9 Oct 1572    S
[?]          Rose

Coxham       Thomas                                            Feb 1573    S
ffisher      Johan

[?]          John                                           21 Jun 1579    S
ffysher      Elizabeth

[?]          William                                        15 Feb 1597/8  S
ffyske       [?]

Robbes       Peter                                        L  7 Oct 1599    S
Fiske        Elizabeth

Rodgers      Edward                                       L 13 Oct 1607    S
Fisher       Joan

Spaldinge    Richard                                      L 13 Feb 1633/4  S
Fiske        Lidea

Rodgers      Robert                                       L 20 Sep 1638    S
Fiske        Sara

Burial Records

Surname      Forename     Notes                             Date

ffysher      William                                        13 Apr 1556    S
ffysher                   daughter of Robert                 9 Apr 1560    S
ffysher                   daughter of Robert                   Aug 1561    S
ffysher      Mary         daughter of Thomas & Rose         15 Aug 1573    S
ffysher      Mildard      wife of Robert                    11 Jan 1575/6  S
ffysher      Robert                                          9 Mar 1576/7  S
ffysher      Yxian ?      daughter of Thoma & Rose           1 Dec 1584    S
ffisher      Rose         wife of Thomas                    12 Jul 1591    S
ffyske       John                                              Oct 1596    S
ffysher      Mary         daughter of Thomas & Pleasans     12 Jan 1597/8  S
ffysher      Alice        daughter of Thomas & Rose         17 May 1598    S
Fisk         Alice        daughter of Thomas              L 16 Dec 1622    S
Fisher       Thomas                                         24 May 1627    S
Fisher       Pleasance                                       5 Jun 1628    S
Fisher       Elizabeth                                    L  8 Aug 1628    S
Fisher       Plesance                                       27 Dec 1632    S

---
[Meet the Family!] [English Parish Records]
---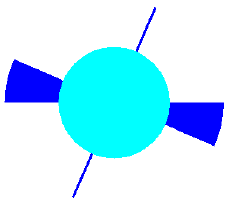 Copyright © 1995-2003 by David Harper and Lynne Marie Stockman
All Rights Reserved
Designed and maintained by Obliquity
Last modified on 1 January 2003
http://www.obliquity.com/family/parish/pulham.html