Excerpts from the Parish Records of Wetheringsett-cum-Brockford, Suffolk
This information has been extracted from microform copies of the original

Wetheringsett-cum-Brockford

parish records (

FB151/D1/1

) held at the Suffolk Records Office in Bury St. Edmunds. Whilst every care has been taken to make this listing as accurate and complete as possible, no guarantee as to its fitness for any purpose whatsoever is given.

Use of this data is entirely at your own risk.
Ancestral Surnames

Other Surnames

Aldridge, Baker, Berry, Brett, Buller, Cheney, Cobb, Cook, Earl, Greenleaf, Helwys, Hunting, Kendall, Lyne, Palgrave, Sheldrake
Baptismal Records: 1556-1700

Surname      Forename     Parents                               Date

Maryett      Thomas       Robert                                30 Jun 1560
Huntinge     Anne         John the younger                      26 Apr 1561
Marrett      Elizabeth    Robert                                 7 Feb 1562/3
Huntynge     John         John the younger                      23 Feb 1563/4
Marryett     Jane         Robert                                 6 Aug 1565
Huntynge     Robert       John                                  30 Sep 1565
Huntynge     William      John                                  23 Mar 1566/7
Huntyng      Cyslye       John & Katyn                          13 Mar 1568/9
Huntinge     Phillipp     John & Katyn                          18 Oct 1571
Huntinge     Richard      John & Katyn                           3 Oct 1574
ffiske       John         William                                2 Nov 1577
ffiske       Anne         William                                8 Oct 1581
Huntynge     Susann       William                               10 Jan 1586/7
Huntynge     Anne         William                               10 Jun 1589
Marryot      Elizabeth    Edmond                                24 Nov 1594
Marryot      Mary         Edmond                                24 Nov 1594
Huntinge     Cicelye      William                               23 Dec 1594
Marrett      Jane         Thomas                                 2 Jan 1602/3
Marryott     Thomas       Edmund                                13 Feb 1602/3
Mariot       Elizabeth    Edmond                                29 Jan 1604/5
Mariot       Robert       Edmond                                14 Dec 1607
Huntinge     Susan        John                                  28 Feb 1610/1
Hunting      Margaret     Richard                               30 Jun 1616
Hunting      Samuell      ffrancis                               8 Jul 1617
Huntinge     Cissely      Richard                                4 Mar 1618/9
Hunting      An           ffrancis                               6 Aug 1620
Huntinge     Jane         ffrauncis                              3 Jul 1622
Huntinge     Ane          Richard                                3 Jan 1622/3
ffisher      John         John                                         1627
Hunting      Mary         ffrancis                               7 Feb 1627/8

Marriage Records: 1556-1576, 1588-1700

Surname      Forename     Notes                                 Date

Maryed       John         Bride's surname was not given.        28 Sep 1557
             Margery

Marryed      Robert       Bride's surname was not given.        16 Apr 1559
             Elizabeth

Buller       Robert                                              8 Jun 1561
Huntynge     Elizabeth

Baker        John         Groom was a widower.                  25 Jan 1564/5
Marryett     Jane

Helwys       Phillipp                                           19 Jul 1570
Huntynge     Anne

Marryet      Edmund                                             23 Nov 1601
Cooke        Prisilla

Earle        Roger                                              29 Oct 1610
Marriot      Presilla

Hunting      ffrancis                                           14 Jul 1611
Cobbe        Anne

Sheldrake    Bennet                                              5 Oct 1612
Marriot      Rachell

ffisher      John                                               26 Jun 1626
Greeneleafe  Mary

Marrett      Robert                                             14 Jan 1638/9
Lyne         Phillipp

Berte        Robert       Bride was a widow. Her forename was   24 Aug 1641
Palgrave                  not given.

Bery         William                                             5 Oct 1643
Huntyng      Margrett

Marrett      Henery       Bride was a widow.                    10 Jun 1644
Cheanny      Ann

Brette       William                                            20 Sep 1655
Marriett     Rachell

Fiske        Sturgean                                           24 May 1666
Aldridge     Mary

Huntinge     Thomas       Both were widowed.                    27 Sep 1666
Kendall      Elizabeth

Burial Records: 1556-1576, 1587-1700

Surname      Forename     Notes                                 Date

Marryed      Edward                                             15 Jan 1557/8
Maryet       Margaret                                            8 Apr 1562
Marryet      Jane         daughter of Robert                     6 Aug 1565
Huntynge     Robert       son of John                           31 Dec 1565
Huntinge     William      son of John & Katyn                    7 May 1567
Huntinge     Cysley       wife of John the elder                25 Jan 1568/9
Huntinge     John         the younger                           20 May 1576
Huntinge     Richard                                            20 Oct 1589
Marryott     Elizabeth    daughter of Edmond                    25 Nov 1594
Marryott     Mary         daughter of Edmond                     1 Dec 1594
Marryott     Robert                                             20 Oct 1596
Marryott     Agnes        wife of Edmund                        31 Jul 1601
Huntinge     Dorothe                                            23 Mar 1604/5
Mariot       Edmond                                             22 Mar 1609/10
Mariot       Thomas       son of Edmund "being drowned"         21 May 1610
Hunting      Susan        wife of John                          27 Feb 1610/1
Huntinge     William                                             5 Feb 1613/4
Hunting                   stillborn and unbaptized daughter     11 Jun 1614
                          of Francis
Hunting      Samuell      son of ffrancis                       27 Jul 1617
Hunting      An           daughter of ffrancis                   8 Aug 1620
Hunting      Jane         daughter of ffrancis                   4 Mar 1622/3
Huntinge     Richard                                            24 Sep 1625
ffisher      John         son of John                            2 Dec 1627
Huntinge     Tammesen     daughter of ffrancis                  18 Nov 1628
Huntinge     Elizabeth    daughter of Richard                   22 Feb 1636/7
Huntinge     Richard                                            26 May 1640
Huntinge     "Goodwife"   wife of ffrancis                       6 Feb 1642/3
Hunting      An           daughter of Richard                   27 May 1645
Hunting      Robert                                             14 Oct 1647
Huntinge     Ellen        wife of ffrances                       5 Aug 1656
Huntinge     ffrances     widower                                3 Sep 1656
Huntin                    wife of Thomas                        10 Aug 1665
Huntin                    widow                                 22 Nov 1666
Marriott     Philip       wife of Roberte                       16 Dec 1667
Marriott     Lettice      wife of Roberte                       26 Apr 1670
Huntin       Thomas                                             23 Dec 1675
Marriot      Robert                                             30 Mar 1683

---
[Meet the Family!] [English Parish Records]
---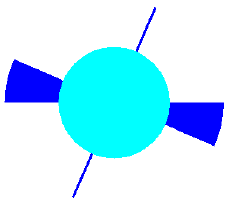 Copyright © 1995-2003 by David Harper and Lynne Marie Stockman
All Rights Reserved
Designed and maintained by Obliquity
Last modified on 1 January 2003
http://www.obliquity.com/family/parish/wetheringsett.html