Excerpts from the Parish Records of Cratfield, Suffolk
This information has been extracted from microform copies of the original

Cratfield

parish records (

FC62/D1/1-2

) held at the Suffolk Records Office in Ipswich. Whilst every care has been taken to make this listing as accurate and complete as possible, no guarantee as to its fitness for any purpose whatsoever is given.

Use of this data is entirely at your own risk.
Ancestral Surnames

Other Surnames

Agar, Aldous, Bridges, Burton, Butcher, Day, Jackson, Keeble, Pullman, Robertson, Rouse, Smith, Stannard, Thrower, Ward, Warren

Not Found

Bert, Marriott
The following abbreviations may appear before the date:

B : Marriage banns
L : Anglicised version of the original entry which was written in Latin
R : Entry which appeared only in the register bills (bishop's transcripts)
The name of Henry ffiske appeared annually in the parish records from the mid-sixteenth century until his death in 1628. The name of William ffiske appeared in the parish records for some years thereafter.
Baptismal Records: 1539-1700
Birth dates are in parentheses.

Surname      Forename     Parents                               Date

ffisk        Henry        Thomas                              L 15 Dec 1555
ffisk        John                                             L  7 Sep 1558
ffisk        Elizabeth    William                             L 21 Sep 1561
ffisk        Bridget      George                              L  2 Oct 1561
ffiske       Alice        Thomas                              L  6 Sep 1562
ffisk        Eliazar      Jeffrey & Christian                 L 11 Oct 1562
ffiske       Mary         William & Alice                     L 20 May 1563
ffisk        Alice        William & Alice                     L 19 Feb 1564/5
ffiske       William      Jeffrey & Christian                 L 18 Oct 1565
ffiske       Gregory      Thomas & Alice                      L 13 Oct 1566
ffisk        Henry        William & Alice                     L 24 Aug 1567
ffiske       Alice        Gregory                             L 17 Jan 1567/8
ffiske       John         Jeffrey & Christian                 L 29 Sep 1568
ffiske       William      William & Alice                     L  8 Jan 1569/70
ffisk        Alice        Jeffrey & Christian                 L 17 Jan 1571/2
ffiske       John         William & Alice                     L  1 May 1572
ffisk        Ann          Thomas & Alice                      L 12 Oct 1572
ffiske       Gregory      William & Alice                     L  4 Feb 1573/4
ffiske       Ann          William & Alice                     L 12 Mar 1574/5
ffiske       Elizabeth    Jeffrey & Christian                 L 28 Aug 1575
ffiske       Robert       Thomas & Alice                      L 27 Dec 1575
ffisk        Ann          William & Alice                     L  6 Mar 1578/9
ffisk        Margaret     William & Alice                     L 24 Aug 1580
ffisk        Margaret     Henry & Margaret                    L 12 Dec 1591
ffisk        William      Henry & Margaret                    L 20 Jan 1593/4
ffisk        Francis      Henry & Margaret                    L 28 Dec 1596
ffisk        Elizabeth    Henry & Margaret                    L  2 Jul 1598
Fisk         Henry        Henry & Margaret                    L 17 Nov 1599
ffyske       Mary         Henry & Margaret                       2 May 1602
ffiske       Elizabeth    Henry & Margaret                      13 Aug 1604
ffyske       John         Henry & Margaret                      22 Feb 1606/7
ffiske       Alice        William & Elizabeth                   21 Mar 1607/8
ffyske       William      William & Elizabeth                   17 Aug 1609
ffyske       Henry        Henry & Margaret                      17 Feb 1610/1
ffiske       Ann          William & Elizabeth                   18 Aug 1614
ffyske       Elizabeth    John & Elizabeth                       8 Apr 1632
ffiske       John         John & Elizabeth                      17 Dec 1633
ffiske       William      John & Elizabeth                      17 Dec 1635
ffyske       William      William & Mary                        22 Dec 1635
ffyske       Tobias       William & Mary                        22 Aug 1637
ffyske       ffrancis     son of William & Mary                 29 Sep 1638
ffyske       ffrancis     daughter of John & ffrancis           20 Apr 1640
ffyske       Elizabeth    Mr. William & Mrs. Mary               16 Apr 1641
ffyske       Ann          Mr. William & Mrs. Mary               14 Mar 1642/3
ffyske       Henry        John & ffrancis                       23 Mar 1642/3
ffyske       Margaret     Mr. William & Mrs. Mary               12 Mar 1643/4
ffiske       Henry        John & Mary                          ( 4 Apr 1655)
ffiske       William      John & Mary                          (11 May 1657)
Fysk         Francis      son of John, butcher, & Mary          14 Nov 1659
Fysk         Elizabeth    John, butcher, & Mary                 29 Apr 1662
Fiske        Anne         John & Anne                           29 Oct 1663
Fiske        Sarah        John & Anne                           23 Apr 1665
Fysk         Anthony      John & Anne                            2 Nov 1667
Fysk         Henry        John, junior, & Mary                   4 Jan 1668/9
Fyske        William      John & Mary                         L 11 Oct 1670
Fysk         Thomas       John, senior, & Ann                 L 12 Jan 1670/1
Fysk         Henry        John, junior, & Mary                L  5 Dec 1673
Fyske        Mary         John & Jimima                       L 14 Dec 1683
Fysk         Henry        John & Jimima                       L  4 Sep 1686
Fyske        John         Anthony & Pleasance                 L 27 Dec 1693
Fyske        Mary         Anthony & Pleasance                 L  5 May 1696

Marriage Records: 1539-1700

Surname      Forename     Notes                                 Date

ffisk        Thomas                                           L 10 Nov 1554
Bridgis      Alice

ffiske       Thomas                                           L 12 Nov 1555
Bridgis      Alice

ffisk        William                                          L  4 Oct 1558
Pullman      Alice

Keble        Thomas                                           L 24 Apr 1578
ffiske       Joan

Smith        Giles                                            L  5 Jun 1581
ffisk        Elizabeth

Butcher      Thomas                                           L  9 Sep 1584
ffiske       Mary

Alddus       William                                          L 13 Jan 1595/6
ffisher      Margery

Robertson    Henry                                            L 20 Oct 1600
ffisk        Jane

Stanard      Issac                                              28 Oct 1613
ffyske       Ann

ffyske       William                                             3 Jun 1617
Thrower      Martha

Birton       Robert                                             19 Sep 1622
ffyske       Margaret

ffyske       John                                               31 Mar 1631
Day          Elizabeth

Ward         Mr. Richard                                        27 Mar 1634
ffyske       An           

ffyske       John                                               23 Jan 1638/9
Rouse        ffrancis

Warren       William      Groom was from Linstead Parva.         4 Feb 1657/8
Fysk         Elizabeth    Bride was from Cratfield.

Stannard     William                                          L 12 Jun 1673
Fyske        Esther 

Jackson      Edward                                           L  6 Nov 1674
Fyske        Margaret

Agar         William                                          L 15 May 1686
Fiske        Sarah

Burial Records: 1539-1700

Surname      Forename     Notes                                 Date

ffiske       Peter                                            L  4 Feb 1552/3
Fisk         Alice        wife of Henry                       L 11 Apr 1553
ffiske       Henry        son of Thomas                       L 17 May 1556
ffiske       Henry                                            L 21 Aug 1558
ffiske       Joan                                             L  5 Jan 1558/9
ffiske       John                                             L  5 Jan 1558/9
ffisk        Joan         daughter of William                 L 19 Sep 1559
ffiske       Bridget      daughter of George                  L  8 Oct 1561
ffiske       Elizabeth    daughter of Henry                   L 17 Oct 1599
ffiske       Mary         infant                                28 May 1602
ffiske       Alice        wife of William                        1 Apr 1603
ffiske                    infant of Henry & Margaret            13 Aug 1604
ffyske       William                                             8 Apr 1608
ffyske       Alic                                                4 Oct 1608
ffiske                    infant of Henry                        9 Nov 1609
ffiske       Thomas                                             21 Oct 1612
ffyske                    widow                                 26 Jun 1613
ffyske                    wife of William the tailor            26 Feb 1616/7
ffiske       Elizabeth                                          20 Sep 1625
ffiske       Henry                                                 Jul 1628
ffiske       Tobias                                             26 Nov 1637
ffyske       Elizabeth                                           5 Mar 1637/8
ffyske       Mr. William  senior                                10 Apr 1640
ffyske                    widow                                        1645
Fiske        Gregory                                             3 Dec 1649
ffiske       Mary         wife of John                           7 Mar 1660/1
Fiske        Francis      son of William & Mary                 15 Jan 1661/2
ffiske       Henry        son of John & Francis                 31 Jan 1661/2
Fysk         Elizabeth    daughter of John & Mary, from         31 May 1663
                          Linstead Magna
Fyske        John                                               24 Dec 1667
Fysk         Henry        son of John, junior                    3 Apr 1669
Fyske        William      son of John, junior                 L  2 Jul 1670
Fysk         Henry        son of John, junior, & Mary         L  4 Dec 1673
Fyske        John         senior                              L 21 Jan 1675/6
Fyske        William                                          L  2 Sep 1677
Fyske        Mary         wife of John                        L  5 Dec 1677
Fyske        Elizabeth    daughter of John the butcher        L  3 Nov 1678
Fyske        Frances      widow, from Linstead Magna            20 Aug 1680
Fyske        Henry        infant                              L  8 Sep 1686
Fysk         Mary         infant                              L 18 Nov 1696

---
[Meet the Family!] [English Parish Records]
---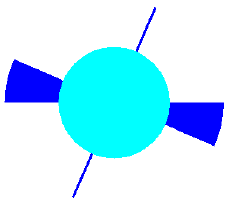 Copyright © 1995-2003 by David Harper and Lynne Marie Stockman
All Rights Reserved
Designed and maintained by Obliquity
Last modified on 1 January 2003
http://www.obliquity.com/family/parish/cratfield.html