Excerpts from the Parish Records of Fressingfield, Suffolk
This information has been extracted from microform copies of the original

Fressingfield

parish records (

FC90/D1/1-3

) held at the Suffolk Records Office in Ipswich. Whilst every care has been taken to make this listing as accurate and complete as possible, no guarantee as to its fitness for any purpose whatsoever is given.

Use of this data is entirely at your own risk.
Ancestral Surnames

Other Surnames

Aldous, Chelteborow, Flowerdew, Greatrake, Whiselcroft, Wittam

Not Found

Marriott
Baptismal Records: 1554-1700

Surname      Forename     Parents                               Date

Fyske        Rychard      Robert                                16 Jul 1554
Fyske        Eleazar      Robert                                31 May 1556
Fyske        John         John                                  28 Jan 1587/8
Fisher       Josiah       Antony                                24 Mar 1587/8
Fysher       Mary         Wyllyam                               15 Feb 1589/90
Fisher       William      William & Ales                        27 Dec 1593
Fisher       Amos         Anthonye, from Syleham                26 Apr 1594
                          "sonne and heire"
ffyske       Anne         John & Joane                          23 Mar 1594/5
ffyske       William      William & Anne                        20 Sep 1595
Fysher       Martha       Antonye                               15 Jan 1595/6
Fiske        Henry        John & Jone                           12 May 1600
Fiske        An           William & An                          29 Aug 1600
ffisk        Amie         John & An                             14 May 1612
ffiske       John         John & Ann                            17 Oct 1614
ffisk        Mary         John & Ann                            27 Feb 1616/7
ffiske       Susan        John & Ann                             7 Sep 1618
ffiske       Antony       John & Ann                            17 Jun 1621
ffisk        ffrances     son of John & Ann                     30 Dec 1624
Fiske        Anne         John & Mary                           17 Jun 1642

Marriage Records: 1554-1700

Surname      Forename     Notes                                 Date

Alldowes     Thomas                                             14 Oct 1561
ffyske       Gyllyan

Fissher      Anthony                                            16 Oct 1586
Fiske        Mary

Fysher       William                                             9 Oct 1587
Aldowes      Anne

Flowerdew    Charles                                            23 Jan 1588/9
Bearte       Mirable

ffyske       William      Fathers: Jeffrey ffyske; William      20 Sep 1594
Aldowes      Anne         Aldowes. Both fathers were from
                          Fressingfield.

Wittam       John                                                1 Jun 1596
ffyske       Ales

Fisk         James                                              23 May 1613
Chelteborow  Alic

Whiselcroft  Phillip                                            25 Apr 1614
Fisk         Elizabethe

Greatrake    Thomas                                             18 May 1618
ffisk        Mary

Burial Records: 1554-1700

Surname      Forename     Notes                                 Date

ffyske                    "Jeffery ffyske his wife"             23 Sep 1586
Fisk         Jeffery                                            22 Feb 1603/4
Fisk         Thomas                                             26 Feb 1610/1
ffisk        John                                               28 Mar 1612
Fiske        John                                                4 May 1616
Fisk         Mary                                               24 Nov 1616
ffisk        Mary                                               25 Aug 1617
ffisk        Jone         widow                                 26 Jan 1628/9
ffiske       William                                             2 Oct 1630
Fiske        Anne                                               23 Jun 1642
ffiske       Anne         age 80                                14 Apr 1665
Fiske        James        age 70                                28 Jul 1666
ffiske       Elizabeth    age 70, wife of John                   3 Mar 1667
ffiske       Anne         died of consumption                   28 May 1670
ffiske       John         age 83                                14 Nov 1670

---
[Meet the Family!] [English Parish Records]
---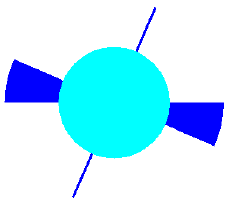 Copyright © 1995-2003 by David Harper and Lynne Marie Stockman
All Rights Reserved
Designed and maintained by Obliquity
Last modified on 1 January 2003
http://www.obliquity.com/family/parish/fressingfield.html