Excerpts from the Parish Records of Redenhall, Norfolk
This information has been extracted from microform copies of the original

Redenhall

parish records (

NRO PD 295/1-2

) held at the Norfolk Records Office in Norwich. These records include those from the village of

Harleston

. Whilst every care has been taken to make this listing as accurate and complete as possible, no guarantee as to its fitness for any purpose whatsoever is given.

Use of this data is entirely at your own risk.
Baptismal Records: 1558-1700

Surname      Forename     Parents                               Date

Fisher       John         Marye, "a travelling woman from       20 Jul 1618
                          Coventrie in Warwickshire"
ffisher      Mary         Josuah & Elizabeth                     1 Jan 1622/3
ffisher      Hester       Joshuah & Elizabeth                   20 Jul 1625
Fisher       Sarah        Joshua & Elizabeth                    19 Aug 1627
ffisher      Amos         Joshua & Elizabeth                    12 Aug 1630
ffisher      John         Joshua & Elizabeth                    20 Jan 1633/4
ffisher      Samuell      Joshua & Elizabeth                    12 Oct 1635

Marriage Records: 1558-1700

Surname      Forename     Notes                                 Date

Beerte       John                                               10 Jul 1559
Muriel       Jane

Beart        Robert                                             18 May 1572
Davenport    Elizabeth

Smyth        Wyllm                                              22 Apr 1611
ffyske       Thomasine

Burial Records: 1558-1700

Surname      Forename     Notes                                 Date

Burt         Elizabeth    widow                                  3 Nov 1609
ffyske       Anne         widow, a stranger                     30 Sep 1613
ffisher      Hester       daughter of Joshuah                   24 Jul 1625
ffisher      Sarah        daughter of Joshua                     1 Sep 1627
ffisher      Amos         son of Joshuah                         5 Sep 1630
ffisher                   infant of Josuah                       6 Aug 1632
ffisher      John         son of Joshua                         19 Apr 1638
ffisher      Elizabeth    wife of Joshua                         2 Sep 1638
ffiske                    infant of John                        27 Apr 1640

---
[Meet the Family!] [English Parish Records]
---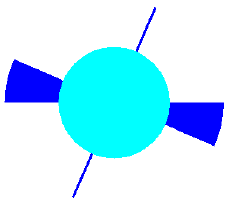 Copyright © 1995-2003 by David Harper and Lynne Marie Stockman
All Rights Reserved
Designed and maintained by Obliquity
Last modified on 1 January 2003
http://www.obliquity.com/family/parish/redenhall.html