Excerpts from the Parish Records of Syleham, Suffolk
This information has been extracted from microform copies of the original

Syleham

parish records (

FC81/D1/1

) held at the Suffolk Records Office in Ipswich. Whilst every care has been taken to make this listing as accurate and complete as possible, no guarantee as to its fitness for any purpose whatsoever is given.

Use of this data is entirely at your own risk.
Ancestral Surnames

Other Surnames

Carr, Corbin, Golding, James, Lock, Orsor, Petch, Pitts, Sayer, Smith
The following abbreviations may appear before the date:

B : Marriage banns
L : Anglicised version of the original entry which was written in Latin
R : Entry which appeared only in the register bills (bishop's transcripts)
Baptismal Records: 1538-1700
Birth dates are in parentheses.

Surname      Forename     Parents                               Date

ffysher      Agnes                                            L  6 Jan 1538/9
ffysher      Robert                                           L  7 Feb 1541/2
ffysher      William      William                             L 20 Jul 1556
ffysher      Mary                                             L 28 Nov 1589
ffysher      Anthony                                          L 23 Apr 1591
ffysher      John         Anthonie                            L 15 Sep 1597
ffysher      Cornelius    Anthonye                            L 19 Aug 1599
Marret       Suzanna      Edmond                                28 Jul 1605
Marret       Alys         Edmond                                26 Feb 1606/7
Marret       Mary         Edmond                                10 Oct 1608
Marret       Thomas       Edmond                                30 Sep 1612
Marret       Margaret     Edmond                                 9 Jul 1615
Berte        Marye        George                                 7 Mar 1615/6
ffysher      Jhon         Anthonye                              16 Jun 1616
Berte        George       George                                 7 Mar 1617/8
Marret       Elizabeth    Edmond                                18 Mar 1617/8
ffysher      Dannyell     Anthonye                               4 Jun 1618
ffysher      Elizabeth    Josua                                  3 Jul 1619
Bert         Anne         George                                28 Jan 1619/20
Marret       Elizabeth    Edmond                                 9 Feb 1619/20
ffysher      Lydia        Anthone                                4 Mar 1620/1
ffysher      Josua        Josua                                  2 Apr 1621
ffysher      Leah         Anthonye                              27 Jan 1621/2
ffysher      Anthonie     Anthonie, junior                       7 Aug 1623
Buckingham   John         John & Martha                          8 Jan 1637/8
Buckingham   Martha       John & Martha                         19 Jan 1639/40
Bearte       George       George                               (23 Mar 1653/4)
Bearte       Joseph       George                               (11 Dec 1654)
Berte        Susanna      George & Susanna                     ( 1 Sep 1657)

Marriage Records: 1538-1700

Surname      Forename     Notes                                 Date

Goldynge     Robert                                              2 Nov 1609
ffyske       Martha

Pitts        Robert                                             24 Jun 1629
Muriatt      Persis       Robert 

James        Samuel       Groom was a clerk.                    24 Jun 1629
Muriatt      Ruth

Murrett      [?]                                                23 Jun 1630
Carr         Johanna

Corbin       Robert                                             29 Sep 1631
Muriatt      Tabitha

ffisher      Amos                                               24 Sep 1633
Lock         Anne

ffisher      Joshua                                              7 Feb 1638/9
Orsor        Anne

Petch        Thomas                                             16 Apr 1640
Fiske        Anne

Smyth        George       Groom was a clerk.                     8 Nov 1642
Fisher       Elizabeth

Sayer        Richard                                            27 Oct 1643
Fiske        Elizabeth

Burial Records: 1538-1700

Surname      Forename     Notes                                 Date

ffysher      Agnes                                            L  9 Apr 1540
ffysher      Robert                                           L 19 Jan 1547/8
ffisher      Hester       daughter of Anthony                    6 Feb 1607/8
Murret       Thomas       son of Edmond                          1 Jun 1623
ffisher      John                                                4 Sep 1636
Bert         Anne                                                2 Aug 1639
Fisher       Anthony                                            11 Apr 1640
Maryott      Edmund                                             11 Jan 1646/7
Buckenham    Martha       wife of John                          31 Mar 1659
Buckenham    John                                             L 23 Apr 1678
Marret       Mary                                             L 16 Sep 1682

---
[Meet the Family!] [English Parish Records]
---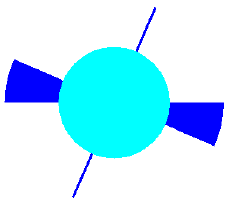 Copyright © 1995-2003 by David Harper and Lynne Marie Stockman
All Rights Reserved
Designed and maintained by Obliquity
Last modified on 1 January 2003
http://www.obliquity.com/family/parish/syleham.html