Excerpts from the Parish Records of Stradbroke, Suffolk
This information has been extracted from microform copies of the original

Stradbroke

parish records (

FC83/D1/1

) held at the Suffolk Records Office in Ipswich. Whilst every care has been taken to make this listing as accurate and complete as possible, no guarantee as to its fitness for any purpose whatsoever is given.

Use of this data is entirely at your own risk.
Ancestral Surnames

Other Surnames

Alden, Allen, Bauldry, Borrett, Branch, Edwards, Fuller, Mayhew, Sewell, Thorn, Woolnough, Wright
The following abbreviations may appear before the date:

B : Marriage banns
L : Anglicised version of the original entry which was written in Latin
R : Entry which appeared only in the register bills (bishop's transcripts)
Baptismal Records: 1538-1700

Surname      Forename     Parents                               Date

ffyske       Johanna      Thomas                              L 20 Sep 1541
Bert         Jane         William                             L  8 Mar 1541/2
Bert         Johanna      William                             L 14 Apr 1543
ffiske       Jane                                             L 22 Aug 1543
Bert         Thomas                                           L  2 Jul 1544
Bert         Anne                                             L 24 Mar 1546/7
Bert         Mary                                             L 24 Mar 1546/7
ffyske       Thomas                                           L  4 Oct 1547
Berte        John                                             L    Aug 1551
ffiske       Margerie                                         L 17 Jul 1552
ffisher      Jone                                             L 15 Sep 1553
Bert         Richard                                          L 25 Aug 1555
Bert         Agnes                                            L 30 Jan 1558/9
ffissher     Agnes        William                             L  1 Feb 1558/9
ffissher     Anthony      William                             L  1 Feb 1558/9
Bert         Johanna      Henry                               L 16 May 1559
Mariott      Robert       Edmund                              L 21 Apr 1560
ffisher      Jane         William                             L 15 Dec 1560
Bert         William      Henry                               L 16 Feb 1560/1
Bert         ffrancis     daughter of Henry                   L  6 Jan 1562/3
Bert         Robert       Henry                               L 10 Sep 1564
Bert         William      Robert                              L 26 Nov 1564
Bert         Andrew       Henry                               L  9 Mar 1565/6
Bert         Henry        Henry                               L  3 May 1567
Bert         John         Robert                              L 11 May 1567
Mariott      Robert       E                                   L 29 Apr 1568
Bert         Roger        Henry                               L 14 Aug 1569
Bert         Henry        Robert                              L 27 Nov 1569
Bert         Nicholas     Henry                               L  3 Jun 1571
Bert         Thomas       Henry                               L  6 Sep 1573
Bert         Susanna      Robert                              L  9 Sep 1576
Bert         John         Henry                               L 18 Nov 1576
Bert         Thomas       William                             L 20 Jan 1579/80
Bert         Susanna      William                             L 10 Mar 1581/2
Bert         William      William                             L 28 Feb 1583/4
Bert         Roger        William                             L 30 Oct 1586
Bert         William      William                             L 23 Mar 1588/9
Beart        Mary         William                               28 Dec 1603
Beartte      ffrancis     daughter of William                   24 Mar 1605/6
Bearte       Catherine    William                               18 Oct 1607
Beart        George       William                               18 Jul 1610
Beart        Elizabeth    William                               22 Dec 1611
Fishir       Mary         John & Mary                           18 Nov 1623
Beart        William      Robert & Alice                        18 Jun 1648

Marriage Records: 1538-1700

Surname      Forename     Notes                                 Date

Bert         William                                          L 25 Jun 1541
Borrett      Agnes

Edwards      William                                          L  7 Oct 1548
Mariott      Alice

Bert         Roger                                            L  3 Sep 1550
Mayewe       Johanna

ffissher     William                                          L 15 Oct 1551
Bert         Margaret

Sewell       Leonard                                          L 16 Nov 1551
ffiske       Christine

Borrett      Alan                                             L  3 Sep 1553
ffiske       Margaret

Bert         Robert       Bride's name was not given.         L  7 Aug 1557

Baldrie      John                                             L 13 Oct 1559
ffiske       Alice

Branche      William                                          L 18 May 1560
ffiske       Dorothy

Bert         Robert       Bride was a widow.                  L 22 Nov 1575
Allin        Johanna

Wright       John                                             L  5 Oct 1578
"alias Carn"
Bert         Jane

Bert         Richard                                          L  9 Oct 1582
Alden        Elizabeth

Thorne       Mr.
Bert         Jane                                             L 14 Oct 1588

Fiske        Ewen                                                4 Oct 1604
Fuller       Mary

Woolnough    Joseph                                              2 Oct 1673
ffiske       Anne

Burial Records: 1538-1700

Surname      Forename     Notes                                 Date

ffiske       John         son of Thomas                       L  1 Oct 1541
Bert         Johanna      daughter of William                 L  8 Mar 1541/2
ffiske       Anna         daughter of Thomas                  L 30 Apr 1543
Bert         Thomas                                           L 11 Mar 1548/9
Bert         John                                             L 25 Jul 1555
ffiske       Johanna                                          L 20 Jan 1555/6
Bert         William                                          L 26 Apr 1558
ffiske       Margerie                                         L 19 Oct 1559
Bert         Margerie                                         L 29 Oct 1562
ffisher      Agnes                                            L  4 Jan 1562/3
Bert         Johanna      daughter of Henry                   L 11 Jul 1563
Bert         Andrew       son of Henry                        L  9 Mar 1565/6
Bert         Anne         widow                               L 13 Mar 1566/7
Bert         Christian    wife of Robert                      L  5 Dec 1569
Beert        Henry        son of Robert                       L 27 Mar 1571
Beart        Roger        son of William                      L 10 Sep 1601
Bert         Susan        wife of William                       20 Jan 1602/3
Beart        Mary         wife of William                       11 May 1618
Bearte       William      senior                                12 May 1623
Bert         William                                            18 Jan 1668/9

---
[Meet the Family!] [English Parish Records]
---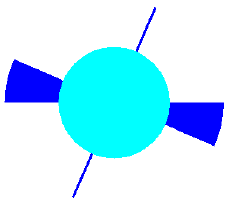 Copyright © 1995-2003 by David Harper and Lynne Marie Stockman
All Rights Reserved
Designed and maintained by Obliquity
Last modified on 1 January 2003
http://www.obliquity.com/family/parish/stradbroke.html