Brackett/Harper
---
FATHER
Richard BRACKETT
i : 26 May 1626 in Long Melford, Suffolk, England


Other spouses : 1. (Unknown), 3. (Unknown)
MOTHER
Alice HARPER
i : 17 May 1595 in St. Peter's, Sudbury, Suffolk, England

MARRIAGE
25 September 1589 in All Saints, Sudbury, Suffolk, England
---
CHILDREN
Robert BRACKETT
c : 30 September 1593 in St. Peter's, Sudbury, Suffolk, England
i : 6 December 1598 in St. Peter's, Sudbury, Suffolk, England

---
NOTES
Richard Brackett was mentioned in the wills of his father William and of his son Peter.

Because the Sudbury parish records from this time period are so fragmentary, we have not found conclusive proof that Tobias Brackett was the son of Richard Brackett. However, the Richard Brackett family seemed to be the only Bracketts in Long Melford during the early seventeenth century. If Tobias was a son of Richard, then he was either a son of Richard's first wife or of Richard's second wife, Alice Harper.
---
IMAGES
---
RELATIONSHIP
Richard Brackett is the g-g-g-g-g-g-g-g-g-g-g-grandfather of Lynne Marie Stockman.
---
SOURCES
---
[Meet the Family!] [Surname List] [Family Group Records]
---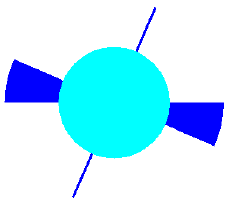 Copyright © 1995-2003 by David Harper and Lynne Marie Stockman
All Rights Reserved
Designed and maintained by Obliquity
Last modified on 1 January 2003
http://www.obliquity.com/family/records/brahar01.html