Brackett/?
---
FATHER
William BRACKETT
i : 6 May 1575 in St. Peter's, Sudbury, Suffolk, England

MOTHER
Alice
Other spouse : 2. Richard Merells
MARRIAGE
---
CHILDREN
---
NOTES
Mentioned in the will of William Brackett werre
his wife Alice Brackett
his son Edmond Brackett
his son Richard Brackett
his son William Brackett
his daughter Maude Brackett
his brother George Brackett
The will was witnessed by George and John Brackett. George was probably the brother mentioned in the will but it is unknown what relation John is.

William Brackett was a butcher. He owned houses in Sudbury and a stall in the local market.
---
IMAGES
---
RELATIONSHIP
William Brackett and Alice are the g-g-g-g-g-g-g-g-g-g-g-g-grandparents of Lynne Marie Stockman.
---
SOURCES
---
[Meet the Family!] [Surname List] [Family Group Records]
---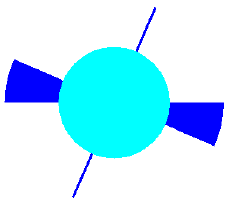 Copyright © 1995-2003 by David Harper and Lynne Marie Stockman
All Rights Reserved
Designed and maintained by Obliquity
Last modified on 1 January 2003
http://www.obliquity.com/family/records/braxxx03.html