Long Melford, Suffolk, England
Holy Trinity church in Long Melford is an impressive structure. It was rebuilt in the fifteenth century in its present form, funded by wealthy cloth and wool merchants. Only the tower is of modern origin, having been completed as recently as 1903 for Queen Victoria's Diamond Jubilee. Many of the monuments and windows inside the church are dedicated to the Clopton family who founded the church. Also interred within the church is Sir William Cordell, Speaker of the House of Commons during the reign of Queen Mary and Master of the Rolls under Queen Elizabeth I. There are various memorials to the Hyde Parker family too. It was Admiral Hyde Parker who sent Nelson the signal to which he (Nelson) turned a blind eye during the Battle of Copenhagen in 1801.

The church is surrounded by an extensive churchyard with gravestones that date back several centuries.
Families associated with Long Melford are
---
[Meet the Family!] [Rogues' Gallery]
---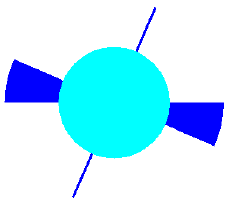 Copyright © 1995-2003 by David Harper and Lynne Marie Stockman
All Rights Reserved
Designed and maintained by Obliquity
Last modified on 1 January 2003
http://www.obliquity.com/family/gallery/longmelford.html