Obituary : Edwin Smith
Edwin Smith Dead
Edwin Smith died at his home in Centralia Tuesday afternoon. Mr. Smith was one of the early settlers in this community and for many years lived on his farm in Neuchatel township. Every one knew Edwin Smith and liked him. He was a soldier in the civil war and a member of the G.A.R. Post. He has been in poor health for a number of years. When he could no longer take care of his farm he moved to town. He was always bright and cheerful and seldom complained. During the past two years he has been confined to the house most of the time. When he was able to be taken out he enjoyed it and it was a great pleasure to him to meet and greet his friends. The funeral services were held yesterday afternoon at the home. Interment in Mulberry cemetery.
Newspaper :

(Unknown)

(Kansas)
Date : 1921
Edwin Smith
Edwin Smith was born September 26, 1842, near Greenfield, Hancock county, Indiana, and died April 5, 1921, at his home in Centralia, Kansas. His boyhood and youth was passed at his parent's home among the dense forests of Indiana, attending school with his brothers and sisters, and helping clear away the forest growth to replace it with growing crops. When nearly twenty years old, in response to a call by the President of the United States for troops, he enlisted August 13, 1862 in Co. B of the 99th Indiana Infantry, which was mustered in at Indianapolis. His was the usual life of the Civil War volunteer; suffering from insufficient food and clothing; bivouacing without shelter, often supperless, in the mud and rain after a hard day's march, crossing rivers on pontoons; building corduroy roads; or being detailed on foraging expeditions. His company was often sent forward on skirmish lines, and was in the battles of Missionary Ridge, Dallas, Jonesboro, the severe fighting near Decatur, and the desparate engagements before Atlanta. He was with Gen. Sherman in the memorable "March to the Sea," through the swamps of the Carolinas and the quicksands of Georgia, and was honorably discharged June 5, 1865. He was married to Josephine McCray on Sept. 14, 1865, and made his home in Indiana, Missouri and Indiana, consecutively, until his arrival in Kansas in 1878. He located permanently in 1880 on the farm seven and one-half miles southwest of Centralia, where, about one year later his wife passed away, leaving to his watchful care four children, one son having died in infancy. At Centralia, Kansas, January 23, 1883, he was united in marriage to Emma A. Lonsdale. Six children blessed this union, but sorrow visited the parents in the loss of little Vera, two years old, and baby Bertha, at the age of eleven months. After twenty-nine years of usefulness, happiness and prosperity on the farm; years in which he saw the open prairies become fields of grain; years in which his circle of friends increased in number and in respect and affection for him; years in which he saw his children leave him to establish new homes; his failing health caused him to retire from the active life of the farm. In 1909, he, with his wife and two children, Julia and William, who were still in the home, located in the pleasant dwelling in Centralia where he resided until his death. Our dear relative and friend was a man of unusally pleasing personality. To him life was a joy, and his keen wit, cheerful manner, clear judgment and kindly interest in others won friends without number. He loved to read and was well informed on affairs of world, as well as national interest. He was intensely interested during the World War, in all pertaining to it, and it was a source of pride to him that a son and three grandsons were in their country's service. He was a helpful member of the Christian Church for nineteen years, his faith never wavering from the teachings of his Christ. He was a kind husband, and a father who ever held the love and respect of his children. During the years of his sickness and the last weeks of his suffering he was most patient and ever thoughtful and considerate of those who cared for him; especially so of his wife, who omitted nothing which might add to his comfort, or relieve his pain. Of this he was very appreciative, and even during his most intense suffering was desirous that she should not be too greatly wearied. In the minds and hearts of relatives and friends he will long dwell, his life to them a precious memory of the good qualities, friendly cheer, and generous kindness of an admirable character. Funeral services, conducted by Rev. Moore, of Vermillion, assisted by Rev. Bussey, were at the home, where the number of friends attending and the many floral offerings expressed the esteem in which the departed was held. By his desire his body was borne by three sons and three grandsons to its resting place in the Smith lot, Mulberry cemetery. Surviving are his wife, Mrs. Emma A. Smith, and children, Mrs. Rosa M. Bunn, Nocon, Montana; Chas. M. Smith; Howard Smith, Howard, Montana; and Mrs. Mollie R. Thornton, Oscar B. Smith, Walter J. Smith, Mrs. Jennie M. Labbe, Mrs. Julia M. Wright, William M. Smith, of Centralia, Kan.
Card of Thanks
To the friends who so kindly gave us their comforting aid in the home; to the friends and organizations who expressed their sympathy by offerings of beautiful flowers; to those who supplied sweet music at the funeral services; and to those who, at the cemetery, gave their assistance and whose thoughtfulness prompted the placing of inscriptions and decorations about the grave, we are most heartily grateful.
-- Mrs. Edwin Smith and family.
Newspaper :

(Unknown)

(Kansas)
Date : 1921
---
[Meet the Family!] [Obituaries]
---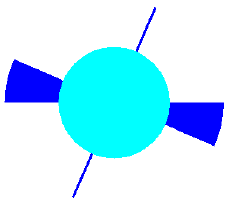 Copyright © 1995-2003 by David Harper and Lynne Marie Stockman
All Rights Reserved
Designed and maintained by Obliquity
Last modified on 1 January 2003
http://www.obliquity.com/family/obituary/smith02.html