Smith/Lonsdale
---
FATHER
Edwin SMITH
b : 26 September 1842 in Greenfield, Hancock, Indiana, USA
d : 5 April 1921 in Centralia, Nemaha, Kansas, USA
i : April 1921 in Mulberry Cemetery, Centralia, Nemaha, Kansas, USA


Other spouse : 1. Josephine McCray
MOTHER
Emma LONSDALE
b : 23 October 1864 in Shoals, Martin, Indiana, USA
d : 8 November 1953 in Atchison, Atchison, Kansas, USA
i : 10 November 1953 in Centralia Cemetery, Centralia, Nemaha, Kansas, USA

MARRIAGE
23 January 1883 in Centralia, Nemaha, Kansas, USA
---
CHILDREN
Charles Marshall SMITH
b : 19 November 1886 in Centralia, Nemaha, Kansas, USA
d : 29 July 1956 in Billings, Yellowstone, Montana, USA
i : August 1956 in Billings, Yellowstone, Montana, USA


Bertha C. SMITH
b : 18 November 1888 in Kansas, USA
d : 4 December 1889 in Kansas, USA


Vera SMITH
d : in Kansas, USA


Julia M. SMITH
b : 6 September 1896 in Centralia, Nemaha, Kansas, USA
d : 14 December 1952 in Caldwell, Canyon, Idaho, USA
i : December 1952 in Centralia Cemetery, Centralia, Nemaha, Kansas, USA


William M. SMITH
b : 6 September 1896 in Centralia, Nemaha, Kansas, USA
d : October 1960 in Atchison, Atchison, Kansas, USA

---
NOTES
Emma Lonsdale was the daughter of James Lonsdale and Julia Denny.

Edwin Smith fought in the American Civil War. He enlisted 13 August 1862 in Company B of the 99th Indiana Infantry, and fought in the battles of Missionary Ridge, Dallas, Jonesboro, and Decatur, as well as accompanying General Sherman on the "March to the Sea." Edwin Smith received an honourable discharge on 4 June 1865.

Vera Smith died at the age of two years.
---
RELATIONSHIP
Edwin Smith is the g-g-g-grandfather of Lynne Marie Stockman.
---
SOURCES
---
[Meet the Family!] [Surname List] [Family Group Records]
---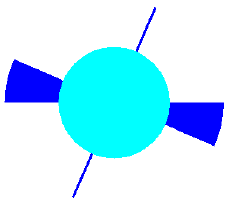 Copyright © 1995-2003 by David Harper and Lynne Marie Stockman
All Rights Reserved
Designed and maintained by Obliquity
Last modified on 1 January 2003
http://www.obliquity.com/family/records/smilon01.html