Obliquity
Welcome to the home of Obliquity where every page has been designed with accessibility in mind, no matter what your hardware or software. There is something for every member of the family at Obliquity.
What is happening in the sky tonight? No matter where in the world you live, you can find star charts and explanations of celestial events visible from your neck of the woods.

Experiment with the acclaimed Blue Moon calculator, find the phases of the Moon for any month, list the eclipses for any year. Sky & Telescope liked these pages and so will you!

This is the home of the legendary Cat Dictionary. Whether you've come to enter the fabulous Cat Caption Competition, read about the Bar Hill Gang, or just flick through photos of felines, our four-footed critters bid you welcome.

Hundreds of interlinked, easy-to-navigate pages trace several centuries of the Harper, Stockman, and related families across the Old and New Worlds. Even if your family isn't listed here, you will find a variety of resources to help you in your genealogy research on the Internet.

Our calendar can trace its roots back over 6000 years to ancient Egypt. Its story features Julius Caesar, the Council of Nicaea (which gave us the Nicene Creed), a small Russian monk called Denis, the Venerable Bede and Pope Gregory XIII.

The Illegal Immigration Reform and Immigrant Responsibility Act of 1996 has exiled many Americans who are living abroad with their non-American families.

Learn the rudiments of web page design, fight the evils of junk email, and find out more about scientific programming.

Who and what is Obliquity?

We would love to hear from you. Please use our contact form to ask a question or send us a message about anything at our web site.
---
WARNING: SPAM IS NOT WELCOME HERE!
We take vigorous action against anyone who sends unsolicited bulk e-mail to any of our private e-mail addresses.
---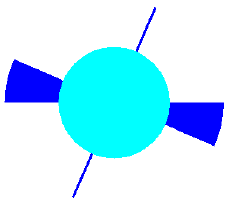 Copyright 1995-2011 by David Harper and Lynne Marie Stockman
All Rights Reserved
Designed and maintained by Obliquity
Last modified on 2 April 2011
http://www.obliquity.com/