Postgraduate Diploma studies
In November 2003, I enrolled on a part-time graduate diploma programme called Computing for Commerce and Industry at the Open University, which is Britain's leading distance-learning university. Here's my study programme. Each course lasted six months and was assessed via coursework and an examination.
Start date
Course
Result
2003 November
M880¹
Software Engineering
Pass with Merit
2004 May
M874²
Software development for networked applications using Java
Distinction
M879
Distributed applications and e-commerce
Pass with Merit
2004 November
M873
User interface design and evaluation
Pass with Merit
2005 May
T852
Learning from Information System failures
Distinction
2005 November
M865
Project Management
Pass with Merit
2006 May
T853
Information Systems Legacy and Evolution
Pass
A Pass with Merit requires a mark of 70% or higher in both the coursework and the examination. The corresponding threshold for a Distinction is 95%.
I was awarded the Postgraduate Diploma in Computing for Commerce and Industry in December 2006.
---
¹ This course has been superseded by M882 Managing the software enterprise and M883 Software requirements for business systems.
² This course has been discontinued.
---
[About Obliquity] [About David Harper]
---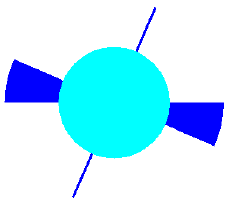 Copyright 1995-2007 by David Harper and Lynne Marie Stockman
All Rights Reserved
Designed and maintained by Obliquity
Last modified on 31 December 2007
http://www.obliquity.com/info/david-pgd.html