Benjamin Eston of Duston, 1726
In the name of God Amen. I, Benjamin Eston of Duston in the county of Northampton, yeoman, being weak of body but of sound and perfect mind and memory Praise be therefore given to Almighty God do make and ordain this my present Last Will and Testament in manner and form following (that is to say)

First and principally I commend my soul into the hands of Almighty God hoping through the Merit, Death and Passion of my Saviour Jesus Christ to have full and free pardon and forgiveness of all my sins and to inherit everlasting life, and my body I commit to the Earth to be decently buried at the discretion of my Executors hereafter named.

And as touching the disposition of such Temporal Estate as it hath pleased Almighty God to bestow upon me, I give and dispose thereof as followeth.

First I will that my Debts and Funeral Charges shall be paid and discharged.

Item I give to my daughter Ann Estone the sum of Thirty pounds of good and lawfull money of Great Britain.

Item all the rest and residue of my Personal Estate Goods Chattels Bills Bonds Book Debts and other Debts and ready money whatsoever I do give and bequeath to my loving wife Mary and my son Benjamin Eston to be equally divided between them. [§ whom do I hereby make sole executor of this my Last Will and Testament] And I do hereby revoke disannul and make voide all former Wills and Testaments by me heretofore made.

In witness whereof I have set my hand and seal this twenty fifth day of November in the year of our Lord Christ one thousand seven hundred twenty and six.

The mark of Benjamin Eston.

Signed sealed and declared by the said Benjamin Eston for and as his Last Will and testament in the presence of

the mark of Nicholas N Capell
William Willis
John Gray
---
Note: [§ ... ] text interpolated between the lines of the original.

This transcript was taken from the original will held at the Northamptonshire Records Office in Northampton, Northamptonshire, England. We have tried to be as accurate as possible but because of the faded and sometimes illegible script in the document, there may be errors.

Formatting and emphasis have been added to ease legibility.
---
[Meet the Family!] [Wills]
---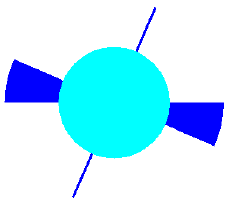 Copyright © 1995-2003 by David Harper and Lynne Marie Stockman
All Rights Reserved
Designed and maintained by Obliquity
Last modified on 1 January 2003
http://www.obliquity.com/family/wills/easton_benjamin.html