Thorp/Conrad
---
FATHER
Charles Edward THORP
b : 12 August 1883 in Storm Lake, Beuna Vista, Iowa, USA
d : 14 June 1946 in Sandpoint, Bonner, Idaho, USA
i : 17 June 1946 in Pinecrest Memorial Park, Sandpoint, Bonner, Idaho, USA

MOTHER
Augusta Wilhelmina CONRAD
b : 19 August 1863 in Galesville, Trempealeau, Wisconsin, USA
d : 30 July 1947 in Sandpoint, Bonner, Idaho, USA
i : 1 August 1947 in Pinecrest Memorial Park, Sandpoint, Bonner, Idaho, USA


Other spouse : 1. John Louis Stellpflug
MARRIAGE
February 1906 in Winona, Winona, Minnesota, USA
---
NOTES
Charles Edward Thorp and Augusta Wilhelmina Conrad had no children.

Charles Edward Thorp developed a special hybrid raspberry called the "Thorp special raspberry" which was so popular that a number of large nurseries tried to buy the plants from him.
---
RELATIONSHIP
Augusta Wilhelmina Conrad is the g-g-grandmother of Lynne Marie Stockman.
---
SOURCES
Personal knowledge
Marriage certificate : John Louis Stellpflug & Augusta Wilhelmina Conrad
---
[Meet the Family!] [Surname List] [Family Group Records]
---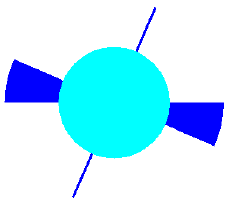 Copyright © 1995-2003 by David Harper and Lynne Marie Stockman
All Rights Reserved
Designed and maintained by Obliquity
Last modified on 1 January 2003
http://www.obliquity.com/family/records/thocon01.html