Piper/Cornfield
---
FATHER
John PIPER


b : about 1780
i : 24 March 1847 in Beyton, Suffolk, England

MOTHER
Susan CORNFIELD


b : about 1788
i : 17 February 1858 in Beyton, Suffolk, England

MARRIAGE
19 July 1807 in Stoke by Nayland, Suffolk, England
---
CHILDREN
Mary Ann PIPER
b : about 1811
i : 16 June 1826 in Beyton, Suffolk, England


Susanna PIPER
c : 8 January 1815 in Beyton, Suffolk, England


William PIPER
c : 10 May 1818 in Beyton, Suffolk, England

---
NOTES
In the marriage records of the parish of Stoke by Nayland, John Piper was described as of Sudbury, All Saints, and Susan Cornfield was of Stoke by Nayland. Both were single and illiterate, and banns were read on 21 June, 28 June, and 5 July 1807.

John Piper was a blacksmith.
---
RELATIONSHIP
John Piper and Susan Cornfield are the g-g-g-g-grandparents of David Harper.
---
SOURCES
---
[Meet the Family!] [Surname List] [Family Group Records]
---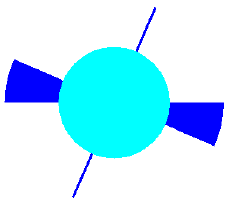 Copyright © 1995-2003 by David Harper and Lynne Marie Stockman
All Rights Reserved
Designed and maintained by Obliquity
Last modified on 1 January 2003
http://www.obliquity.com/family/records/pipcor01.html