Leeks/Lawrence
---
FATHER
Joseph LEEKS
c : 7 October 1810 in Buxhall, Suffolk, England
i : 15 February 1892 in Buxhall, Suffolk, England

MOTHER
Ann LAWRENCE
c : 1 September 1822 in Haughley, Suffolk, England
i : 6 May 1899 in Buxhall, Suffolk, England

MARRIAGE
25 January 1842 in Buxhall, Suffolk, England
---
CHILDREN
Mary Rebecca LEEKS
c : 19 January 1845 in Buxhall, Suffolk, England


William James LEEKS
c : 11 April 1847 in Buxhall, Suffolk, England
i : 7 January 1880 in Buxhall, Suffolk, England


Henry LEEKS
c : 21 October 1849 in Buxhall, Suffolk, England


Frederic LEEKS
c : 7 March 1852 in Buxhall, Suffolk, England


Edward LEEKS
c : 7 January 1855 in Buxhall, Suffolk, England
i : 4 January 1868 in Buxhall, Suffolk, England


Margaret Sarah LEEKS
c : 3 May 1857 in Buxhall, Suffolk, England


Ellen Maria LEEKS
c : 7 November 1859 in Buxhall, Suffolk, England


Margaret Eliza LEEKS
c : 6 September 1863 in Buxhall, Suffolk, England

---
NOTES
Ann Lawrence was the daughter of George Lawrence and Susan Smith.

Mary Rebecca Leeks appeared in the 1861 Buxhall census as a dairy maid in the William Huniball household.

Margaret Eliza Leeks was described in the 1891 census as a "weak imbecile from birth" which may explain why she was still living with her parents at that time.
---
SOURCES
---
[Meet the Family!] [Surname List] [Family Group Records]
---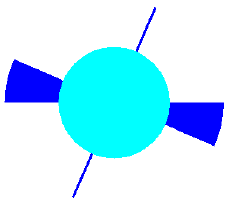 Copyright © 1995-2003 by David Harper and Lynne Marie Stockman
All Rights Reserved
Designed and maintained by Obliquity
Last modified on 1 January 2003
http://www.obliquity.com/family/records/leelaw01.html