Freeman/Chubb
---
FATHER
Samuel FREEMAN
b : 1 March 1721/2 in Attleborough, Bristol, Massachusetts Colony
d : 31 December 1772 in Sturbridge, Worcester, Massachusetts Colony

MOTHER
Mary CHUBB
c : 4 November 1722 in Needham, Norfolk, Massachusetts Colony
d : 9 September 1807

MARRIAGE
9 May 1744 in Needham, Norfolk, Massachusetts Colony
---
CHILDREN
Benjamin FREEMAN
b : 24 October 1744 in Sturbridge, Worcester, Massachusetts Colony


Samuel FREEMAN
b : 27 September 1746 in Sturbridge, Worcester, Massachusetts Colony
d : about September 1772 in Sturbridge, Worcester, Massachusetts Colony


Rachel FREEMAN
b : 9 September 1748 in Sturbridge, Worcester, Massachusetts Colony
d : about 1772


Comfort FREEMAN
b : 23 August 1750 in Sturbridge, Worcester, Massachusetts Colony


David FREEMAN
b : 11 January 1753 in Sturbridge, Worcester, Massachusetts Colony


Jared FREEMAN
b : 27 December 1753 in Sturbridge, Worcester, Massachusetts Colony


Walter FREEMAN
b : 26 August 1754 in Sturbridge, Worcester, Massachusetts Colony


Mary FREEMAN
b : 7 October 1755 in Sturbridge, Worcester, Massachusetts Colony


Martha FREEMAN
b : 14 September 1757 in Sturbridge, Worcester, Massachusetts Colony


Mary FREEMAN
b : 14 September 1757 in Sturbridge, Worcester, Massachusetts Colony


Walter FREEMAN
b : 10 August 1759 in Sturbridge, Worcester, Massachusetts Colony


Urania FREEMAN
b : 22 March 1763 in Sturbridge, Worcester, Massachusetts Colony


Chester FREEMAN
b : 7 November 1766 in Sturbridge, Worcester, Massachusetts Colony

---
NOTES
Samuel Freeman was the son of Benjamin Freeman and Rachel Peck. Thomas Wilmouth of Attleborough was appointed as his guardian and on 16 May 1732 in Attleborough, Massachusetts, Samuel Freeman was listed as "under 14" and the son of Benjamin Freeman, deceased. He served as a Lieutenant of the Massachusetts troops in the French and Indian Wars in 1763. After the death of his son, Samuel, he was appointed guardian of his grandson, Chester, only two months before his own death. Benjamin and Comfort Freeman were sureties under a bond of £200 on 31 October 1772 at Sturbridge, Massachusetts. Upon the death of Samuel Freeman, his sons Benjamin and Comfort Freeman were appointed administrators of his estate on 20 January 1773 at Sturbridge, Massachusetts. The inventory of his estate showed a value of £1203 on 21 February 1773 at Sturbridge, Massachusetts. The probate court ordered the distribution of his estate to his heirs. Receipts were given by Silas and Rachel Hodges, Mary Freeman as guardian for Urania, Jared Freeman, Comfort Freeman, Daniel Plimpton and Moses Wild on 28 March 1774 at Sturbridge, Massachusetts.

Samuel Freeman was descended from Ralph Freeman of Dedham and Attleborough, Massachusetts. A blacksmith, he settled in Sturbridge, where he was the first resident of the area that is now Southbridge, Massachusetts. He built the first house in what is now the center of Southbridge. He and Col. Moses Marcy of Dudley owned a large part of the land in Southbridge.

His death in 1772, preceded by the deaths of his son, Samuel, and daughter-in-law, Elizabeth Cheney Freeman, only three months earlier created havoc in this family. Both Samuels had minor children for whom guardians were appointed. Chester Freeman, son of the younger Samuel, came under the guardianship of his grandfather, only to have his grandfather die and have another guardian appointed. A third generation Samuel, born in 1772, died as an infant in the summer of 1773. Although there is no record as to what brought on this catastrophe, it is possible that a sickness went through the family, or even that there was an epidemic at Sturbridge at that time.
---
SOURCES
---
[Meet the Family!] [Surname List] [Family Group Records]
---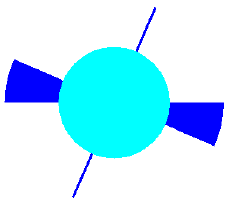 Copyright © 1995-2004 by David Harper and Lynne Marie Stockman
All Rights Reserved
Designed and maintained by Obliquity
Last modified on 1 January 2004
http://www.obliquity.com/family/records/frechu01.html