Brackett/?
---
FATHER
Thomas BRACKETT
d : 1573 in Sudbury, Suffolk, England

MOTHER
Emma
d : after September 1573

MARRIAGE
---
CHILDREN
William BRACKETT


Edward BRACKETT
d : 15 June 1591 in Sudbury, Suffolk, England
i : 16 June 1591 in St. Peter's, Sudbury, Suffolk, England

---
NOTES
Mentioned in the will of Thomas Brackett were
his wife Emma Brackett
his son Edward Brackett
his son William Brackett
his brother George Brackett
his nephew Robert Brackett
The will was nuncupative, meaning that it was given orally rather than written down. It was brief and probably dictated by Thomas on his deathbed.

Edward Brackett was slain by Anthony Burr.
---
IMAGES
---
SOURCES
---
[Meet the Family!] [Surname List] [Family Group Records]
---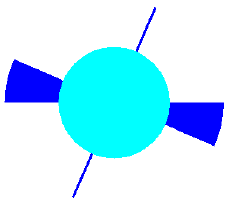 Copyright © 1995-2003 by David Harper and Lynne Marie Stockman
All Rights Reserved
Designed and maintained by Obliquity
Last modified on 1 January 2003
http://www.obliquity.com/family/records/braxxx07.html