Excerpts from the Parish Records of Woodbridge, Suffolk
This information has been extracted from microform copies of the original

Woodbridge

parish records (

FC25/D1/1-3

) held at the Suffolk Records Office in Ipswich. Whilst every care has been taken to make this listing as accurate and complete as possible, no guarantee as to its fitness for any purpose whatsoever is given.

Use of this data is entirely at your own risk.
Ancestral Surnames

Other Surnames

Aldred, Ashby, Barker, Burrod, Duncun, Frind, Hutchison, Keeble, Smith
The following abbreviations may appear before the date:

B : Marriage banns
L : Anglicised version of the original entry which was written in Latin
R : Entry which appeared only in the register bills (bishop's transcripts)
Baptismal Records: 1545-1549, 1559-1700

Surname      Forename     Parents                               Date

Marret       Robert       Thomas & Annis                        29 Aug 1563
Marret       Margerye     Thomas & Agnes                         2 Oct 1569
Marret       Elizabeth    Thomas & Elizabeth                    10 Mar 1588/9
Cranwell     John         Rychard & Marie                       28 Feb 1635/6
Cranwell     Rychard      Rychard & Marie                       26 Dec 1639
Cranwell     Jonathan     Richard & Mary                        23 Feb 1643/4
Ashby        Mary         Richard & Marian                      10 May 1652

Marriage Records: 1545-1549, 1559-1700

Surname      Forename     Notes                                 Date

Barker       John                                                1 Nov 1581
Marret       Margery

Marrett      Thomas                                              4 Feb 1582/3
Burrod       Annes

Duncume      Thomas       Bride was a widow.                    19 Aug 1585
Maret        Anne

Maret        William                                            24 Nov 1598
Aldred       Elizabethe

Frind        Robart                                             11 Jun 1622
Marret       Ann

Cranwell     Richard                                             5 Apr 1635
Smeth        Marie

Marriott     Mr. Robert   Both were single. Groom was from    B 21 Mar 1658
Keble        Dorothy      Bredfield. Bride was from           B 28 Mar 1658
                          Woodbridge.                         B  4 Apr 1658
                                                                22 Apr 1658

Cranwell     John         Both were single.                      1 Mar 1671/2
Ashby        Mary

Burial Records: 1545-1549, 1559-1700

Surname      Forename     Notes                                 Date

Marret       Thomas       the elder                             11 Aug 1549
Maryot       Robert                                              3 Jul 1559
Marrot       John                                               19 Sep 1559
Maryot       Margerye     daughter of Thomas                    19 Jan 1570/1
Marryt       Margerye     widow                                  8 May 1572
Marryt       Phebe        daughter of William from Bredfield     5 Dec 1572
Maryt        John                                                2 Mar 1572/3
Marret       Annisse      wife of Thomas                        13 Apr 1576
Marryot      Thomas       husband of Agnes                       6 Sep 1583
Marret       Martha       daughter of John                      23 Feb 1586/7
Marret       John                                                6 Jan 1588/9
Marrett      William      "of Bradfeild beinge slain"           25 Nov 1591
Marret       Elisebethe   widow                                  7 Nov 1594
Marret       Rosse        wife of John                          23 Jan 1603/4
Marret       Agnys                                              11 May 1611
Marret       Elsebeth     wife of William                       12 Apr 1617
Cranwell     Richard      son of Richard                        10 Nov 1665
Cranwel      Richard                                            15 Apr 1684
Cranwel      John                                               15 Jun 1694

---
[Meet the Family!] [English Parish Records]
---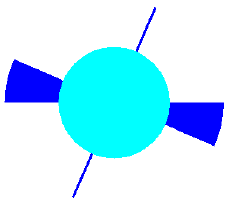 Copyright © 1995-2003 by David Harper and Lynne Marie Stockman
All Rights Reserved
Designed and maintained by Obliquity
Last modified on 1 January 2003
http://www.obliquity.com/family/parish/woodbridge.html