Excerpts from the Parish Records of Shelland, Suffolk
This information has been extracted from microform copies of the original

Shelland

parish records (

FB219/D1/1-3

and

FB219/T4344/1-2

) held at the Suffolk Records Office in Ipswich. Whilst every care has been taken to make this listing as accurate and complete as possible, no guarantee as to its fitness for any purpose whatsoever is given.

Use of this data is entirely at your own risk.
Ancestral Surnames

Other Surnames

Lusher, Spencer

Not Found

Biles/Byles, Chaplin, Crick, Game, Harrington, Janning, Leeks, Middleditch, Notley, Peck, Piper, Rowland
The following abbreviations may appear before the date:

B : Marriage banns
L : Anglicised version of the original entry which was written in Latin
R : Entry which appeared only in the register bills (bishop's transcripts)
Marriage Records: 1758-1900
Records of marriage banns run from 1758 to 1812 only.

Surname      Forename     Notes                                 Date

Burman       John         Both were single and illiterate     B  1 Feb 1789
Spencer      Sarah        Groom was from Haughley. Bride was  B  8 Feb 1789
                          from Shelland.                      B 15 Feb 1789
                                                                17 Feb 1789

Scott        Thomas       Both were single. Groom was from       3 Oct 1809
Lusher       Mary         Badley. Bride was from Shelland.
                          Licence.

Burial Records: 1722-1900

Surname      Forename     Notes                                 Date

King         Mary         wife of Henry                          4 Jul 1746
King         Henry                                               5 Dec 1747
Scott        John         age 66                                12 Feb 1875
Scott        Sarah        age 80, from Woolpit                   3 Mar 1887

---
[Meet the Family!] [English Parish Records]
---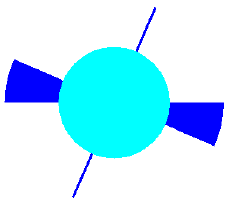 Copyright © 1995-2003 by David Harper and Lynne Marie Stockman
All Rights Reserved
Designed and maintained by Obliquity
Last modified on 1 January 2003
http://www.obliquity.com/family/parish/shelland.html