Excerpts from the Parish Records of Milnthorpe, Westmorland
This information has been extracted from the original

Milnthorpe

parish records held at the Cumbria Records Office in Kendal. Whilst every care has been taken to make this listing as accurate and complete as possible, no guarantee as to its fitness for any purpose whatsoever is given.

Use of this data is entirely at your own risk.
Ancestral Surnames

Bainbridge, Dixon, Docker, Eason, Fawcett, Jackson, Leather, Mason, Parkinson, Pattinson, Phizacklea, Sedgwick, Whitehead

Other Surnames

Beck, Berry, Bispham, Bracken, Fox, Hoggarth, Otway, Rose, Wood
The following abbreviations may appear before the date:

B : Marriage banns
L : Anglicised version of the original entry which was written in Latin
R : Entry which appeared only in the register bills (bishop's transcripts)
Baptismal Records: 1837-1900

Surname      Forename     Parents                               Date

Dixon        Eliza        James, labourer, & Margaret           29 Oct 1843
                          from Ulverston
Dixon        James        Richard, labourer, & Elizabeth        28 Nov 1843
                          from Kendal
Whitehead    Robert       Mark, labourer, & Margaret W. (Rose)  11 Jan 1846
             Wilson
Dixon        John         John W[?], servant, & Mary            30 Aug 1848
                          from Kendal
Phizakalea   Merry        Christopher, labourer, & Jane         30 Aug 1848
Phizpackley  George       Christopher, labourer, & Jane          5 Aug 1849
             Robinson
Dixon        James        Margaret, servant                     28 Feb 1850
                          from Stickland Kellet/workhouse
Phizaclea    William      Christopher, labourer, & Jane         13 Jul 1851
Fawcett      Richard      John, potter, & Nancy                 24 Oct 1852
             Knowles
Jackson      George       Samuel, fisherman, & Sarah            14 Aug 1853
Jackson      Hannah       Samuel, fisherman, & Sarah            14 Aug 1853
Jackson      Jane         Samuel, fisherman, & Sarah            14 Aug 1853
             Nelson       from Union Workhouse
Bainbridge   Ann          Susan, servant, from workhouse        19 Sep 1854
             Elizabeth
Fawcett      Alice        John, potter, & Nancy                 24 Dec 1854
Dixon        Sarah Jane   Margaret, servant                      9 Jan 1856
                          from Bethwaite Green/workhouse
Fawcet       John         John, potter, & Nancy                 31 Aug 1856
Fawcett      Michael      John, general dealer, & Ann            4 Jul 1858
Mason        Jane         Ruth, servant, from workhouse         27 Jul 1858
Jackson      Isaac        Jane, dressmaker                      28 May 1859
             Edward
Jackson      Thomas       Jane, dressmaker                      28 May 1859
             William
Leather      Elizabeth    Joseph, labourer, & Mary Ann          21 Aug 1859
Leather      Hannah       Ellen, spinster                       11 Jan 1860
Dixon        John         Ann, servant                          31 Dec 1860
                          from Milnthorpe/workhouse
Fawcett      Ann          John, general dealer, & Ann            7 Apr 1861
Leather      Thomas       Joseph, labourer, & Mary Ann           6 Jun 1861
Pattinson    John George  Elizabeth, servant                    12 Jan 1862
             Nicholson
Leather      Ann          Joseph, labourer, & Mary Ann          26 Jun 1862
Jackson      Sarah        Samuel, fisherman, & Sarah             1 Jul 1862
Fawcett      Thomas       John, general dealer, & Nancy          1 May 1864
             Knowles
Mason        Elizabeth    Ruth, servant, from Union Workhouse   11 Jun 1864
             Clapham
Leather      Joseph       Joseph, labourer, & Mary Ann          16 Oct 1864
Dixon        Samuel       Ann, servant, from Union Workhouse     3 Jun 1865
             Jackson
Dixon        Caroline     Ann, servant, from Union Workhouse    18 Nov 1865
Sedgwick     Emma         Mary, servant, from Union Workhouse    3 Mar 1866
             Fleming      
Whitehead    Eleanor      Thomas, husbandman, & Ann             17 Jun 1866
Dickson      James        Ann, servant, from Union Workhouse    14 Jul 1866
             Wilson
Fawcett      Rebecca      John, general dealer, & Nancy         28 Apr 1867
Jackson      Thomas       Margaret, servant                     21 Sep 1867
             Dixon        from Union Workhouse
Dixon        Joseph       Ann, servant, from Union Workhouse    27 May 1868
             James
Whitehead    Anne         Ann, servant                          19 Jul 1868
             Elizabeth
Whitehead    Frances      Ann, servant, from Union Workhouse    12 Jan 1869
Fawcett      Christopher  John, potter, & Nancy                 22 Aug 1869
Sedgwick     Thomas       Mary, servant, from Union Workhouse   20 Feb 1869
Leather      Mary Ellen   Sarah, servant, from Union Workhouse  21 Mar 1869
Parkinson    Robert       James, labourer, & Sarah              19 Sep 1869
                          from Ackenthwaite
Mason        Fanny        Agnes, servant, from Union Workhouse  19 Nov 1869
Dixon        Edward       Margaret, servant                     29 Jan 1870
                          from Union Workhouse
Fawcett      John         John, general dealer, & Nancy          4 Jan 1871
Mason        Miles        Ruth, servant, from Union Workhouse   15 Jun 1871
Dixon        Margaret     Ann, servant, from Union Workhouse    24 May 1872
Jackson      William      John, labourer, & Agnes               26 May 1872
Jackson      Arthur       John, labourer, & Mary                29 Oct 1873
Dixon        Mary         Ann, servant, from Union Workhouse     1 Apr 1874
Docker       William      Elizabeth, servant,                   17 Jan 1875
             James        from Union Workhouse
Jackson      Margaret     Mary, servant, from Union Workhouse    9 Dec 1877
             Ann
Mason        George       William, butcher, & Elizabeth Mary     1 Dec 1878
             Anthony
Eason        Jane         Richard, carrier, & Jane               4 Apr 1880
Docker       Eliza Jane   Mary Jane, servant,                   20 Apr 1882
                          from Union Workhouse 
Mason        Matilda      William, butcher, & Elizabeth Mary     2 Jan 1881
             Margaret
Mason        Rachael Ann  William, butcher, & Elizabeth Mary     6 May 1883
Eason        William      Samuel, carrier, & Elizabeth           3 Jun 1883
             Bainbridge
Dixon        Robert       William, labourer, & Margaret         19 Jul 1885
Mason        Thomas       William, labourer, & Elizabeth Mary    7 Feb 1886
             Huddlestone
Eason        Margaret     Samuel, carrier, & Elizabeth           4 Dec 1887
             Hannah

Marriage Records: 1837-1900

Surname      Forename     Notes                                 Date

Hoggarth     James        Both were single servants. Groom    B 17 Nov 1850
Mason        Mary         was 23 and from Manchester. Bride   B 24 Nov 1850
                          was 25 and from Milnthorpe.         B  1 Dec 1850
                          Fathers: Thomas Hoggarth, farmer;      7 Dec 1850
                          David Mason, twine spinner.

Bispham      John         Both were single. Groom was 34 and  B 25 May 1881
Dixon        Margaret     an operative from Preston Patrick.  B  1 Jun 1881
                          Bride was 31 and a spinner from     B  8 Jun 1881
                          Milnthorpe.  Fathers: George          10 Jun 1851
                          Bispham, mason; Stephen Dixon,
                          shoemaker.

Leather      Joseph       Both were single and 25. Groom was    12 Jun 1858
Rose         Mary Anne    an illiterate labourer from Preston
                          Patrick. Bride was from Milnthorpe.
                          Fathers: Peter Leather, labourer;
                          [none].
                                   
Beck         John         Both were single and from           B  2 May 1869
Fawcett      Sarah Jane   Milnthorpe. Groom was 21 and a      B  9 May 1869
                          labourer. Bride was 19 and a        B 16 May 1869
                          servant. Fathers: William Beck,       17 May 1869
                          weaver; John Fawcett, general
                          dealer.

Otway        John         Both were single. Groom was 22 and  B  5 May 1872
Parkinson    Margaret     and a labourer from Fowlshaw. Bride B 12 May 1872
                          was 20 and a servant from           B 19 May 1872
                          Ackenthwaite. Fathers: William        22 May 1872
                          Otway, labourer; James Parkinson,  
                          labourer.

Wood         Richard      Both were single and from           B  5 Jun 1881
Fawcett      Annie        Milnthorpe. Groom was 22 and an     B 12 Jun 1881
                          illiterate labourer. Bride was 20.  B 19 Jun 1881
                          Fathers: William Wood, pit sinker;    22 Jun 1881
                          John Fawcett, general dealer.

Fox          John         Both were servants from Milnthorpe. B  2 Apr 1882
Jackson      Alice        Groom was 44 and a widower. Bride   B  9 Apr 1882
                          was 43 and single. Fathers: John    B 16 Apr 1882
                          Fox, gardener; Robert Jackson,        19 Apr 1882
                          gardener. Witness: Edmund Jackson.

Berry        Harold       Both were single. Groom was from    B  5 May 1901
             Archer       was from Milnthorpe. Bride was      B 12 May 1901
Bainbridge   Ellen        from Haile, Beetham.                B 19 May 1901

Bracken      William      Both were single. Groom was from    B 16 Mar 1902
Eason        Ellen        Beetham. Bride was from Milnthorpe. B 23 Mar 1902
                                                              B 30 Mar 1902

Eason        William      Groom was from Kendal St. Thomas.            1909
Phizacklea   Elizabeth    Bride was from Milnthorpe.
             Ann          

Burial Records: 1837-1900

Surname      Forename     Notes                                 Date

Burkit       Hannah       age 16 months                         14 Jun 1840
             Docker
Rawlinson    Thomas       age 3 months                          24 Jun 1840
             Bainbridge
Bainbridge   Maria        age 26                                18 Sep 1857
Leather      Thomas       age 12 days                           11 Jun 1861
Bainbridge   Betty        age 70                                 7 Sep 1863
Bainbridge   Thomas       age 73, from Penworth Preston         21 Sep 1864
Phizacklea   Francis      age 40, from Glasgow House,           15 Sep 1911
                          Milnthorpe

---
[Meet the Family!] [English Parish Records] [Union Workhouse]
---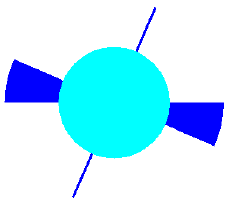 Copyright © 1995-2003 by David Harper and Lynne Marie Stockman
All Rights Reserved
Designed and maintained by Obliquity
Last modified on 1 January 2003
http://www.obliquity.com/family/parish/milnthorpe.html