Excerpts from the Parish Records of Ipswich, Suffolk
This information has been extracted from microform copies of the original

Ipswich

parish records held at the Suffolk Records Office in Ipswich. Whilst every care has been taken to make this listing as accurate and complete as possible, no guarantee as to its fitness for any purpose whatsoever is given.

Use of this data is entirely at your own risk.
Ancestral Surnames

Marriott

Other Surnames

Bloomfield, Cage, Exton, Hewetson, Hope, Johnson, Manning, Morgan, Parson, Wimpress, Wyles
Parish
Baptisms
Marriages
Burials
Reference
C
St. Clement
1563-1700
1563-1700
1563-1700
E
St. Mary at Elms
1554-1700
1554-1700
1554-1700
G
St. Margaret
1537-1700
1537-1700
1537-1700
L
St. Lawrence
1539-1700
1539-1700
1539-1700
M
St. Matthew
1559-1700
1559-1700
1559-1700
N
St. Nicholas
1539-1700
1539-1700
1539-1700
Q
St. Mary at the Quay
1559-1700
1559-1700
1559-1700
S
St. Stephen
1585-1700
1585-1700
1585-1700
The 1665 burial records of St. Margaret's church contained the following:
That in this present year, there happen'd an extraordinary Pestilence, wch caused the number of the dead to be so great, as is to bee seen.
This, of course, was a manifestation of the Black Death. Being a port town, Ipswich would have been particularly vulnerable to the spread of plague from the Continent. Over four hundred deaths were recorded in this parish between May 1665 and March 1666.
Baptismal Records

Surname      Forename     Parents                              Date

Marret       John         William                                 May 1546    N
Maret        Ane          Tabias & Elizabeth                   25 May 1600    E
Marret       Anna         Alexander                            13 Dec 1600    L
Marritt      [?]          Tobit & Elizabeth                    16 May 1602    M
Marrett      Margaret     Alexander & Anne                     23 May 1602    L
Marret       Elizabeth    Alexander & Anne                     25 Jan 1603/4  L
Marrett      Rose         Alexander & Anna                      7 Nov 1605    L
Marret       Marion       Alexander & Agnes                    10 Oct 1613    N
Marret       Margaret     John                                 11 Feb 1615/6  G
Marret       Thomas       Thomas                               25 Feb 1615/6  G
Marrit       Mary         John                                 14 Jun 1618    G
Marrat       Thomas       Thomas & Bridgett                    11 Jul 1619    C
Marryte      Willyam      John                                 17 Feb 1619/20 G
             Edmond
Mariot       Marie        Saunder                                 Jan 1620/1  N
Marrett      Ann          Johne                                21 Apr 1622    G
Meriott      Abigail      Thomas & Susan                       11 May 1623    S
Marrett      Anne         John                                 25 Apr 1624    G
Marritt      Sara         John                                 21 May 1626    G
Mariot       Susan        Thomas & Susan (second daughter)      9 Jul 1626    S
Mariott      John         Thomas & Susan                        6 Apr 1628    S
Maret        Jeames       Tomas                                 9 Nov 1629    S
Marrot       Marie        Thomas the elder & Marie             12 Jun 1632    S
Mareot       Thomas       Thomas & Susan                        2 Aug 1633    S
Marret       William      Thomas & Mary                        23 Mar 1633/4  S
Marret       Henry        Adam                                  9 Aug 1635    N
Marrett      Elizabeth    Thomas & Mary                        30 Oct 1636    S
Maret        Susana       Robart                                8 Jun 1645    Q
Marrett      Susan        John                                 15 Sep 1645    G
Meret        Abigail      Robart                               14 Jul 1646    Q
Mariot       Ann          John                                  7 Dec 1647    G
Marrett      Hannah       John & Ann                           19 May 1650    G
Marrett      Mary         John & Ann                           19 May 1650    G
Marrett      Sarah        John & Susan                         19 Mar 1650/1  G
Marret       John         John & Ann                            9 Nov 1653    G

Marriage Records

Surname      Forename     Spouse      Notes                    Date 

Marett       Alice        John Hewetson                               1546    N

Maret        Walker       Agnes Morgan                                1549    N

Marratt      John         Margery     Both were widowed.       20 Jul 1562    G
"alias Hope"              Mannynge

Marrette     William      Susan       Both were single.        12 Feb 1576/7  G
                          Wyles

Marritt      Thomas       Elzabeth Johnson                     21 Jul 1605    N

Marret       John         Elizabeth   Both were of the parish  21 Dec 1606    G
                          Parson      of St. Margaret.

Mariat       Marie        Israel Exton                          2 Apr 1619    N

Maryett      "widow"      William     Bride's forename was     12 Dec 1620    C
                          Wymprese    not given.

Mariot       Marie        William Blumfield                    24 Apr 1625    N

Mariot       Annah        Thomas Cage                          29 Jun 1628    N

Burial Records

Surname      Forename     Notes                                Date

Maret        Waltare      married man                          29 Mar 1558/9  E
Marit        William      son of Alexander, deceased           27 Aug 1617    N
Marryett     Edmund       son of [?]                           11 Apr 1619    C
Marrett                   wife of Thomas                       17 Jul 1620    C
Marrett      Thomas       son of Thomas                        26 Mar 1621    C
Marret       Anne         daughter of John                     16 Apr 1623    G
Marritt      Sara         daughter of John                     26 May 1626    G
Marret       James        son of Thomas the younger            15 Feb 1634/5  S
Marrit       Anna         wife of Ellexsander                   3 Sep 1636    N
Marret       Thomas       the elder                             4 Sep 1640    S
Marrit       Mary                                               2 Jun 1641    S
Marriote     John                                              14 Apr 1653    G
Marret       widow                                              8 Jul 1653    G
Marret                    girl of widow Marret                  2 Oct 1653    G
Marret       widow                                              4 May 1654    G
Merret       Robert                                            15 Mar 1681    M
Merrit       Elizabeth    of the parish of St. Lawrence        10 Mar 1683/4  Q

---
[Meet the Family!] [English Parish Records]
---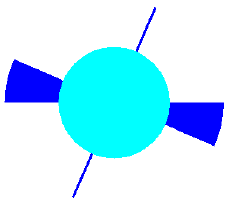 Copyright © 1995-2003 by David Harper and Lynne Marie Stockman
All Rights Reserved
Designed and maintained by Obliquity
Last modified on 1 January 2003
http://www.obliquity.com/family/parish/ipswich.html