Excerpts from the Parish Records of Diss, Norfolk
This information has been extracted from microform copies of the original

Diss

parish records (

NRO PD 100/359-362

) held at the Norfolk Records Office in Norwich. Whilst every care has been taken to make this listing as accurate and complete as possible, no guarantee as to its fitness for any purpose whatsoever is given.

Use of this data is entirely at your own risk.
Ancestral Surnames

Other Surnames

Bore, Caudell, Chapman, Clemence, Colling, Crowse, Estol, Howlet, Osborne, Parker, Shakells, Simpson, Turner, Underwood

Not Found

Bert, Fiske
The following abbreviations may appear before the date:

B : Marriage banns
L : Anglicised version of the original entry which was written in Latin
R : Entry which appeared only in the register bills (bishop's transcripts)
Baptismal Records: 1551-1700
Birth dates are in parentheses.

Surname      Forename     Parents                               Date

ffissher     Henry                                              29 Jan 1551/2
ffissher     Agnes        Richard                               26 Jan 1558/9
ffisher      Joane        Thomas                                19 Nov 1598
ffessher     Marye        Thomas                                21 Dec 1600
ffisher      Agnes        Thomas                                31 Jul 1608
ffisher      Sara         Thomas                                16 Sep 1610
ffisher      Nicholas     Thomas                                 2 Mar 1610/1
ffisher      Edward       Edward                                27 Jun 1611
ffisher      Thomas       Thomas                                20 Jun 1613
ffisher      Thomas       Thomas                                 1 Jan 1614/5
ffisher      Sara         Thomas                                 9 Aug 1618
ffisher      ffrancis     Thomas                                 6 May 1621
ffissher     Edward       Richard                               18 Jan 1629/30
ffissher     Robt         Richard                               27 Oct 1631
ffishar      John         John                                   5 Jun 1633
ffisher      Anne         Richard                               12 Dec 1633
ffisher      William      Edward                                 7 May 1635
ffisher      Bridget      Nicholas                               8 Sep 1636
Marriot      James        Mihill & Margaret                      4 Mar 1637/8
Fisher       Thomas       Nicholas & ffrancis                    8 Mar 1639/40
ffisher      James        Nicholas & ffrancis                   30 Jan 1641/2
ffisher      Marey        Willyam & Marey                       22 Feb 1643/4
ffisher      ffrancis     Nicholas & ffrancis                   19 May 1644
ffisher      Mary         Nicholas & ffrancis                   19 May 1644
Fisher       John         Francies                              13 Aug 1648
Fisher       Nicolas      Nicolas & Frances                        Mar 1648/9
ffisher      Anne         ffrancis & Anne                       24 Nov 1651
ffisher      Thomas       Thomas & Hester                       22 Jan 1651/2
ffisher      Elizabeth    Nicolas & Frances                    (29 Jun 1654)
ffisher      Anne         Thomas & Ester                       (10 Jul 1654)
ffisher      ffrancis     ffrancis & Anne                      (12 Oct 1654)
ffisher      John         Thomas & Ester                        10 Feb 1656/7
ffisher      Thomas       Nicolas & Bridget                      2 Feb 1658/9
ffisher      John         Nicholas & Bridget                    11 May 1663
ffisher      Thomas       John                                  14 Dec 1676
ffisher      Charles      Charles & Elizabeth                   23 Sep 1680
ffisher      Jane         John                                  23 Jul 1682
ffishor      Ann          John                                   6 Feb 1686/7
ffisher      Thomas       Thomas & Mary                          6 Jul 1687
ffisher      Mary         Thomas & Mary                          6 Aug 1689
ffisher      Elizabeth    John                                  20 Apr 1690
Fisher       Charles      Thomas & Mary                         27 Nov 1692

Marriage Records: 1552-1700

Surname      Forename     Notes                                 Date

Crowse       William                                             2 May 1596
Fisher       Elizabeth

Underwood    William                                             7 Sep 1596
Fyssher      Edeny

Fissher      Thomas                                              9 Oct 1597
Caudell      Susan

Semson       John                                                3 Jun 1604
ffisher      Margret

ffisher      Thomas                                             14 May 1605
Shakells     Lucy

Parker       Nicholas                                           21 Jan 1609/10
ffisher      Agnes

ffissher     James                                               1 Jul 1616
ffissher     Elizabeth

fficher      John                                               19 Oct 1632
Colling      Elizabeth

ffisher      John         Groom was a widower.                   8 Aug 1637
Boare        Susan

ffisher      Robert       Both were single. Groom was from    B  6 Aug 1654
Howlet       Dinah        Diss. Bride was from Norwich.       B 13 Aug 1654
                                                              B 20 Aug 1654
                                                                24 Aug 1654

Clemence     Samuell      Both were single and from Diss.     B  2 Mar 1655/6
ffisher      Anne         Witness: John ffisher.              B  9 Mar 1655/6
                                                              B 16 Mar 1655/6
                                                                27 Mar 1656

Chapman      William                                             9 Jan 1666/7
ffisher      Mary

Turner       Mathew                                             24 Jan 1674/5
ffisher      Ann

ffisher      John                                               28 Sep 1679
Estol        Sary

ffisher      Thomas                                              2 May 1683
Osburn       Mary

Burial Records: 1555-1700

Surname      Forename     Notes                                 Date

Fisher       Agnes        wife of Richard                       19 Apr 1592
ffisher      Rec                                                24 Mar 1604/5
ffisher      Sara         daughter of Edward                    25 Apr 1613
ffisher      Elizabeth    wife of James                         11 Jul 1620
ffisher      Edward       son of Edward                          6 Oct 1620
ffissher     Thomas                                             14 Dec 1628
ffissher     Lucie        widow                                  9 Jan 1628/9
ffissher     Marie        wife of Edward                        30 May 1631
fficher      Edward       gentleman                             22 Apr 1632
ffishar      John         son of John                           23 Jun 1633
ffissher     Elizabeth    wife of John                          16 Feb 1634/5
Fisher       Thomas       son of Nicholas                       22 Mar 1639/40
ffisher      Susann       wife of John                          15 Apr 1640
ffisher      ffrancis     daughter of Nicholas & ffrancis        1 Jun 1644
ffisher      ffrances     wife of Nicolas                       10 Feb 1656/7
ffisher      ffrancis                                           18 Jul 1662
ffishor      John         husband of Mary                        6 Apr 1665
fficher      Mary         daughter of Nicklous                  18 Jun 1670
ffisher      Samuell      son of Edward, gentleman              24 Dec 1673
ffishor      John         son of John                            6 Sep 1675
ffisher      Elizabeth    wife of John                             Jun 1679
ffisher      Ann                                                 8 Mar 1679/80
ffisher      Nicholas                                           14 Jul 1680
ffisher      Briget       daughter of Thomas                    13 Sep 1686
Fisher       William      "a passenger"                          9 Aug 1692
Fisher       Mary         wife of Thomas                        16 Sep 1693

---
[Meet the Family!] [English Parish Records]
---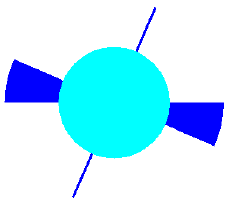 Copyright © 1995-2003 by David Harper and Lynne Marie Stockman
All Rights Reserved
Designed and maintained by Obliquity
Last modified on 1 January 2003
http://www.obliquity.com/family/parish/diss.html