Excerpts from the Parish Records of Crewkerne, Somerset
This information has been extracted from microform copies of the original

Crewkerne

parish records held at the Somerset Records Office in Taunton. Whilst every care has been taken to make this listing as accurate and complete as possible, no guarantee as to its fitness for any purpose whatsoever is given.

Use of this data is entirely at your own risk.
Ancestral Surnames

Other Surnames

Baker, Beard, Beerington, Bird, Britteny, Burgess, Colles, Cousens, Downham, Elford, Ford, Hollway, Huddy, Lyde, Miller, Morton, Paulle, Pope, Roper, Sharlock, Slade, Smith, Taylor
Baptismal Records: 1558-1685

Surname      Forename     Parents                               Date

Chubbe       John         James                                  1 Jan 1561/2
Chubbe       Elinor       William                               21 Oct 1569
Chubb        Thomas       William the elder & Alice             16 Mar 1571/2
Chubbe       William      William                               12 Dec 1573
Chubbe       Margaret     William                               12 Feb 1575/6
Chubbe       Edmunde      William & Alice                       13 Mar 1577/8
Chubbe       Isabell      William & Margaret                    29 Mar 1578
Chubbe       Robert       William the elder                     11 Nov 1579
Chubb        Marg         William the younger & Alice           25 Feb 1579/80
Chubbe       James        William & Alice                       21 Jun 1581
Chubb        Agnes        William the elder & Alice             13 May 1582
Chubbe       Alice        William & Margaret                    20 Mar 1582/3
Chubb        Gyles        William                               17 Jun 1585
Chubbe       Katherine    William the younger                   26 Mar 1587
Chubbe       James        John                                  12 Apr 1587
Chubbe       James        William                               14 Feb 1587/8
Chubbe       Mary         Martyn                                12 Nov 1588
Chubbe       Margaret                                              Feb 1588/9
Chubbe       Richard      William                                9 Jul 1589
Chubbe       Richard      William                               10 Jan 1589/90
Chubb        Edith        illegitimate daughter of Marie         5 Mar 1589/90
Chubbe       Margaret     William                               13 May 1592
Chubbe       Johane       William, junior                       27 Aug 1592
Chubbe       Johane       William, junior                       16 Jun 1594
Chubb        John         John                                  28 Jan 1595/6
Chube        William      William                               18 Jun 1598
Chubbe       William      William, hatter                        5 Jun 1599
Chubbe       William      Thomas                                16 Aug 1599
Chubbe       Matthew      illegitimate son of Marie             16 Feb 1600/1
Chubbe       William      William, baker                        10 May 1601
Chubbe       Anne         William, hatter                       25 Sep 1601
Chubbe       Alice        William                                3 Aug 1604
Chubbe       Mathew       William                               16 Oct 1609
Chubbe       Richard      Thomas                                22 Feb 1610/1
Chubbe       Thomas       Thomas, junior                        28 May 1612
Chubbe       William      Richard                               30 Jun 1612
Chubbe       William      William the younger                    4 Oct 1612
Chubbe       Elizabeth    Thomas the younger                    10 Apr 1615
Chubbe       Alice        William                               28 Sep 1617
Chubbe       Marie        Thomas, junior                         3 May 1618
Chubbe       Rachell      Isolt                                 30 Nov 1618
Chubbe       Thomas       Richard                               15 Jan 1619/20
Chubbe       William      Thomas                                 2 Feb 1620/1
Chubbe       Margarett    William                               16 Jun 1622
Chubbe       John         Thomas, junior                        17 Aug 1622
Chubbe       Sara         Joshua from Clapton                   31 Jan 1622/3
Chubbe       William      Thomas                                 1 May 1625
Chubbe       Edward       Julian from Clapton                    5 Feb 1625/6
Chubbe       Elinor       Richard                                3 Dec 1626
Chubbe       Margaret     William (the elder?)                  11 Mar 1626/7
Chubb        Joane        Thomas                                20 Jan 1627/8
Chubbe       Julian       Joseph from Clapton                   26 May 1629
Chubb        Richard      William                               13 Aug 1629
Chubbe       Anne         Thomas                                10 May 1632
Chubb        Marie        Joseph from Clapton                   30 Sep 1632
Chubb        John         Richard & Elinor                       7 Sep 1634
Chubbe       Jane         Joseph & Anne                          7 May 1635
Chubb        Elizabeth    Joseph                                25 Nov 1638
Chubb        Anne         William, junior, & Christian           8 Mar 1638/9
Chubb        Richard      William & Christian                   19 Apr 1640
Chubbe       Alice        Joseph & Agnes                           Dec 1641
Chubb        William      William & Christian                   20 Mar 1641/2
Chubb        Martha       William & Christian                   19 Jul 1646
Chubb        Mary         William & Christian                   19 Jul 1646
Chubb        Elizabeth    John & Elizabeth                       1 Nov 1659
Chubb        William      William & Elizabeth                   19 Apr 1664
Chubb        Jonathan     William                               18 Dec 1665
Chubb        William      Edward from Clapton                    3 Jan 1665/6
Chubb        Richard      Richard                               26 Sep 1667
Chubb        John         Edward from Clapton                   29 Nov 1668
Chubb        Dorcas       Edward                                23 Jan 1672/3
Chubb        Elizabeth    William, junior                       25 Sep 1676
Chubb        Samuel       William                                1 Nov 1678
Chubb        Sarah        William                                2 May 1680
Chubb        Mary         William from Clapton                  29 May 1683

Marriage Records: 1558-1685

Surname      Forename     Notes                                 Date

Miller       William      Bride's father: James Chubb.           2 Nov 1567
Chubb        Isabell

Chubbe       William      Groom was the Bailiff of Crewkerne.   25 Apr 1572
fford        Margaret

Chubbe       William      Groom's father: James Chubbe.         11 Jan 1578/9
Downham      Alice

Elford       John                                               16 Apr 1580
Chubbe       Elinor

Chubbe       John                                               11 Oct 1585
Smith        Mary

Chubbe       Thomas                                             19 Oct 1589
Martin       Elizabeth

Taylor       John                                                7 Apr 1600
Chubb        Annis

Colles       John                                               21 Oct 1600
Chubbe       Margaret

Huddy        Robert       Groom was described as "the            8 May 1609
Chubbe       Elizabeth    younger."

Chubbe       James                                              14 Oct 1609
Berde        Joane

Chubbe       Thomas                                             12 Nov 1609
Weeks        Margaret

Hollwaye     John                                               23 Jul 1610
Chubbe       Anne

Chubbe       Richard                                            14 Jan 1610/1
Paulle       Edith

Bearde       John                                               28 Sep 1611
Chubbe       Katherine

Lyde         Raphe        Groom was from Crewkerne.             11 Aug 1617 
Chubbe       Margarette

Sharlocke    William                                            13 Oct 1624
Chubbe       Anne

Cossens      William                                            24 Aug 1630
Chubbe       Margarett

Chubbe       Richard                                            15 Jan 1630/1
fford        Elinore

Chubb        William                                             8 Jul 1637
Slade        Christian

Morrton      Richard                                             7 Jun 1639
Chubb        Alice

Baker        John                                               27 Jul 1639
Chubb        Elizabeth

Roper        Thomas                                             31 May 1645
Chubbe       Alice

Chubb        William      Bride was a widow.                    26 Feb 1654/5
Britteney    Joane

Pope         John         Fathers: Robert Pope; Richard         26 Dec 1655
Chubb        Ellinor      Chubb.

Beerington   Isreall      Bride's father: William Chubb, the    14 Apr 1656
Chubb        Margarett    elder.

Chubb        John         Fathers: Richard Chubb, the elder;    10 Jun 1656
Burgess      Elinor       Richard Burgess.

Colles       William      Groom was from Martock.               14 Aug 1666
Chubb        Anne

Burial Records: 1558-1685

Surname      Forename     Notes                                 Date

Chubbe       William      the elder                                Jun 1571
Chubbe       Edmunde      son of William & Alice                30 Apr 1578
Chubbe       James        one of the ministers of this town     17 Mar 1587/8
Chubbe       Katherine                                          29 Mar 1588
Chubbe       Barnabe      of Misterton                          22 Oct 1588
Chubbe       Margaret                                              Feb 1588/9
Chubbe       Robert       son of William                        28 Feb 1590/1
Chubbe       Johane       daughter of William, junior           14 Aug 1593
Chubbe       John                                                3 Mar 1596/7
Chubbe       John         son of Thomas                          9 Apr 1606
Chubbe                    "old mother Chubbe of Mysterton"       3 Mar 1606/7
Chubbe       Alice        wife of William the elder             15 Nov 1607
Chubbe       Alice        wife of William, baker                 5 Aug 1608
Chubbe       John         son of Marye                          27 Aug 1608
Chubbe       Joanne       daughter of Thomas                    10 Apr 1611
Chubbe       William      baker                                 23 Apr 1611
Chubbe       Alice        daughter of William, hatter           12 Jan 1614/5
Chubbe       Margarette   wife of William                       15 Sep 1615
Chubb        William      attorney                              13 Jan 1620/1
Chubb                     infant of William                     20 Mar 1620/1
Chubbe       William      the elder                              7 Aug 1621
Chubbe       Margarette   wife of Thomas the elder              16 Jul 1623
Chubbe       Alice        widow                                 13 Oct 1623
Chubbe       Thomas                                             11 Jan 1625/6
Chubbe       Marie        widow                                  9 Jan 1626/7
Chubbe       William      [Junr? Senr? the elder?]              18 May 1638
Chubb        William                                             9 Feb 1639/40
Chubb        Gyles                                              22 Mar 1639/40
Chubb        Alice        widow                                  9 Sep 1640
Chubb        Joseph       from Clapton                           8 Jun 1641
Chubb        Martha       daughter of William                      Aug 1647
                          [The original entry was for Mathew,
                          the son of William Chubb, but this
                          was crossed out and replaced with
                          Martha.]
Chubb        Christian    widow                                 31 Jan 1650/1
Chubb        William      the elder                              3 Apr 1664
Chubb        [?]          wife of Thomas                         8 Sep 1667
Chubb        Elizabeth    wife of William                        8 Jan 1667/8
Chubb        Thomas                                             26 Mar 1668
Chubb        Agnes        widow, from Clapton                   25 Jul 1668
Chubb        John         the elder                              3 Apr 1674
Chubb        Julian       widow                                 30 Aug 1674
Chubb        Richard      the elder                             30 Aug 1674
Chubb        Elinor       widow                                  5 Jan 1681/2

---
[Meet the Family!] [English Parish Records]
---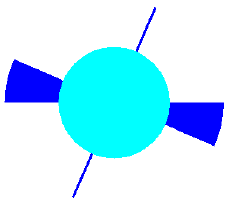 Copyright © 1995-2003 by David Harper and Lynne Marie Stockman
All Rights Reserved
Designed and maintained by Obliquity
Last modified on 1 January 2003
http://www.obliquity.com/family/parish/crewkerne.html