Obituary : Margaret Young
Mrs. Alfred Radcliff died at her home west of the village Monday, October 21st, 1918 following a brief illness of influenza, which developed into pneumonia. Mrs. Radcliff contracted the disease three days after the birth of a little son, and in her weakened condition she was unable to overcome the disease. She was conscious almost to the last and realized that the end was approaching. Before her death she expressed the wish that her little son be named

(Private)

. The funeral services were held on Wednesday, October 23rd, and interment made in Melrose cemetery. Only relatives and a few intimate friends of the family were in attendance, on account of the ban on public gatherings of any nature. Rev. I.E. Nolte conducted the service. Margaret Young was the youngest of eight children born to Mrs. Louisa Young. She was born at Burr Oak, October 12, 1892, and only attained her 26th birthday. She was united in marriage to Alfred Radcliff of Melrose in November, 1913, and immediately thereafter commenced housekeeping on the Radcliff farm, west of the village. Mrs. Radcliff was a quiet home-loving woman and held in very high esteem by everyone who were favored with her acquaintance. Her sudden death has cast a gloom of sadness over the entire community as well as in her own home and that of her relatives and friends. She leaves to mourn her death her heartbroken husband and infant son, her mother, Mrs. Louisa Young; three brothers, George of Sparta, William of Melrose, John of Burr Oak; four sisters, Mrs. Frank Boschel, Mrs. Albert Fabian, Mrs. Lyle Bullock, of Melrose; and Mrs. Barnie Fisher of Taylor. The pall bearers were John Ralston, Olaf Howard, Frank Amborn, Will Tenner, Orley Sims, Irwin Sims.
We have lost our darling sister
She has bid us all adieu;
She has gone to live in heaven,
And her person is lost to view.
Oh that dear one, how we loved her;
Oh, how hard to give her up,
But an angel came down for her,
And took her from us.
Card of Thanks
We desire to express our sincere thanks to relatives, neighbors, and friends for their numerous acts of kindness, sympathy, and assistance during our great loss of wife and mother.
Alfred Radcliff
Newspaper :

(Unknown)

Date : 1918
---
[Meet the Family!] [Obituaries]
---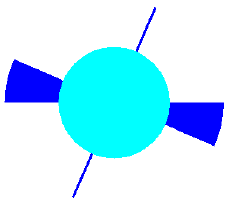 Copyright © 1995-2003 by David Harper and Lynne Marie Stockman
All Rights Reserved
Designed and maintained by Obliquity
Last modified on 1 January 2003
http://www.obliquity.com/family/obituary/young01.html