Obituary : Dorothea Alvena Stockman
Giffing, Dorothy S.
Passed away January 23, 1980 in a Cheney Nursing Home. Her home, 820 2nd Street, Cheney. Formerly of Sprague, WA. She is survived by

(Private)

; numerous nieces and nephews. She was a member of St. John Lutheran Church, Sprague; Rebekah Lodge, Sprague. Funeral services, Wednesday, January 30, 1980 at 1 p.m. from St. Johns Lutheran Church, Sprague. Pastor John Clausen officiating, interment Maccabee Cemetery, Sprague. Memorials may be made to the St. Johns Lutheran Church. DANEKAS FUNERAL HOME, RITZVILLE, WA in charge of arrangements.
Newspaper : Spokesman-Review (Spokane, Washington)
Date : January 1980
---
[Meet the Family!] [Obituaries]
---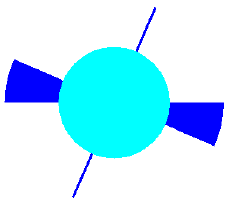 Copyright © 1995-2003 by David Harper and Lynne Marie Stockman
All Rights Reserved
Designed and maintained by Obliquity
Last modified on 1 January 2003
http://www.obliquity.com/family/obituary/stockman05.html