Death : Harold William Stockman
Harold Stockman Missing After Arizona Sunk
Probability that Harold William Stockman, son of Fred Stockman of Kootenai, lost his life in the Pearl Harbor tragedy December 7, was seen in receipt of a telegram Sunday by the Stockman family from the Navy department which said in part:

The navy department deeply regrets to inform you that your son, Harold William Stockman, fire controlman third class, U.S. Navy, is missing following action in the performance of his duty in the service of this country. The department appreciates your great anxiety and will furnish you further information promptly when received.

Young Stockman was aboard the U.S.S. Arizona when it was blasted by dive and torpedo bombers in peaceful Pearl Harbor. His duties, his father said, would have placed him in the plotting room below decks in ordinary action. Young Stockman enlisted in May 1940 after having previously completed his high school education here. Mr. Stockman is clinging to the slight hope that his boy may have escaped in some manner from the disaster that befell the American forces in the surprise attack.
Newspaper :

(Unknown)

(Bonner County, Idaho)
Date : 1941
Harold William Stockman's name appears at the Arizona Memorial at Pearl Harbor.
---
[Meet the Family!] [Obituaries]
---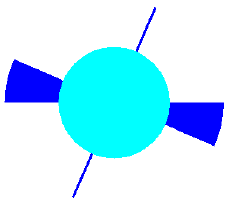 Copyright © 1995-2003 by David Harper and Lynne Marie Stockman
All Rights Reserved
Designed and maintained by Obliquity
Last modified on 1 January 2003
http://www.obliquity.com/family/obituary/stockman03.html