Obituary : Frederick William Stockman
Fred William Stockman, 67, died Monday, Nov. 14, in Spokane. Fred Stockman was born June 30, 1893 in Corvallis, Ore., and moved to Kootenai in the early 1910's. He had owned and operated the Kootenai service station and garage for many years until he sold it early this year. Funeral services will be held Thursday (today) at 10 o'clock at the Moon Chapel with the Rev. Robert Ingram officiating. Burial will follow in Pinecrest cemetery. Survivors include his widow, Lorena, at the Kootenai home; one daughter, Helen Stockman, Nampa, Idaho; a sister, Dorothy Giffing, Sprague, Wash.; two brothers, Ben Stockman and

(Private)

both of Kootenai and one grandchild. The family request that no floral offerings be given but that contributions may be made to the Heart Association or to the Lewiston Children's Home.
Newspaper : Sandpoint News Bulletin (Sandpoint, Idaho)
Date : 17 November 1960
---
[Meet the Family!] [Obituaries]
---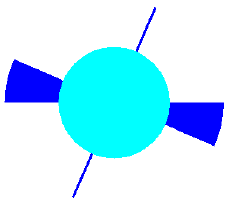 Copyright © 1995-2003 by David Harper and Lynne Marie Stockman
All Rights Reserved
Designed and maintained by Obliquity
Last modified on 1 January 2003
http://www.obliquity.com/family/obituary/stockman02.html