Obituary : Leland Howard Stellpflug
Leland H. Stellpflug
Onalaska, Wis.
Leland H. Stellpflug, 59, of 910 Fourth Ave. N., Onalaska, died Tuesday, July 21, 1987, in St. Mary's Hospital, Rochester, Minn., of complications from vascular surgery. He was born Feb. 1, 1928, in Trempealeau to Raymond and Susie (Woestman) Stellpflug. He married

(Private)

in Winona, Minn. He served with the Army. He was also a quality engineer for Altech International, La Crosse, after 35 years with the Trane Co. He was a member of the Onalaska Police Department for 14 years, and served with the Onalaska Volunteer Fire Department for 35 years. He was a member of the Onalaska Police Reserve and an honorary member of the Onalaska American Legion Post. Survivors are his wife;

(Private)

; two sisters,

(Private)

and

(Private)

; a brother,

(Private)

; and five grandchildren. He was preceded in death by his parents, two sisters and a brother. Services will be at 9:45 a.m. Saturday in the Dickinson Funeral Home, Onalaska, and 10 a.m. in St. Patrick's Catholic Church. The Rev. Steven H. Baures will officiate. Burial will be in the Onalaska Cemetery. Friends may call at the funeral home from 4 to 5 p.m. and 6 to 8 p.m. Friday. A rosary will be said at 7:30 p.m.
Newspaper :

(Unknown)

(Onalaska, Wisconsin)
Date : July 1987
---
[Meet the Family!] [Obituaries]
---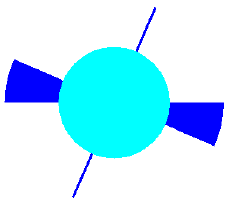 Copyright © 1995-2003 by David Harper and Lynne Marie Stockman
All Rights Reserved
Designed and maintained by Obliquity
Last modified on 1 January 2003
http://www.obliquity.com/family/obituary/stellpflug09.html