Obituary : William Joseph Barton Stellpflug
William Stellpflug
Trempealeau, Wis.
Services have been arranged for William J. Stellpflug, 44, of Trempealeau, who was killed Wednesday, Feb. 21, in an accident in Wabasha County, Minnesota. Mr. Stellpflug was a driver for the Erickson Trucking Co. of Coon Valley. His milk tanker truck left a Wabasha County road, plunged down a hill and overturned. Services were delayed pending word from a son in the Marine Corps in Vietnam. The son,

(Private)

, is on his way home will be here for the services at 10 a.m. Tuesday in St. Bartholomew's Catholic Church in Trempealeau, Rev. Walter Brey officiating, and burial will be in Holy Cross Cemetery. Friends may call at the Smith Mortuary in Galesville from 7 to 9 p.m. Monday, and the Rosary will be at 8. Mr. Stellpflug was born Aug. 14, 1923 in Fond du Lac to Mr. and Mrs. Raymond Stellpflug, and he married Gertrude Malin of Genoa Feb. 14, 1946. A veteran of World War II, he was a member of the Veterans of Foreign Wars. He is survived by his widow;

(Private)

; two sisters,

(Private)

and

(Private)

; two brothers, Leland of Onalaska and

(Private)

; and one grandchild.
Newspaper :

(Unknown)

(Trempealeau, Wisconsin)
Date : February 1968
---
[Meet the Family!] [Obituaries]
---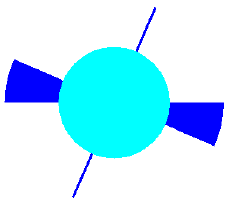 Copyright © 1995-2003 by David Harper and Lynne Marie Stockman
All Rights Reserved
Designed and maintained by Obliquity
Last modified on 1 January 2003
http://www.obliquity.com/family/obituary/stellpflug08.html