Obituary : Raymond Joseph Stellpflug
Raymond J. Stellpflug
Funeral services for Raymond J. Stellpflug, 76, rural Holmen, a former Trempealeau resident, who was fatally injured late Monday afternoon, January 3rd, when he was struck by a car along Highway 53 just north of Holmen in La Crosse County, were held Thursday at 10 a.m. at St. Mary's Catholic Church, Galesville. The Rev. Edward Sobczyk officiated and burial was made in Holy Cross Cemetery, Trempealeau. The accident took place at 5:24 p.m. on Highway 53 and Council Bay Road, near the border of La Crosse and Trempealeau Counties, in the township of Holland. Mr. Stellpflug, who suffered head, arm and leg injuries, died at 8:21 p.m. at a hospital in La Crosse. A self employed building contractor until retiring, he was born July 26, 1900 in Trempealeau. Survivors are two sons,

(Private)

and Leland, Onalaska; two daughters,

(Private)

and

(Private)

; 18 grandchildren; 12 great-grandchildren; three brothers, Ambrose and Bernard, rural Galesville, and George, Trempealeau, and a sister, Mrs. Gertrude Ebersold, Trempealeau. He was preceded in death by two sons; three daughters; one brother, and one sister. Visitation was held at the Smith Mortuary, Galesville, Wednesday evening. The Rosary was recited at 8 p.m.
Newspaper : Galesville Republican (Galesville, Wisconsin)
Date : 13 January 1977
---
[Meet the Family!] [Obituaries]
---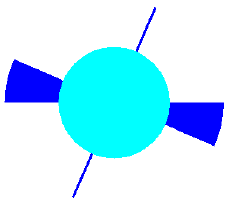 Copyright © 1995-2003 by David Harper and Lynne Marie Stockman
All Rights Reserved
Designed and maintained by Obliquity
Last modified on 1 January 2003
http://www.obliquity.com/family/obituary/stellpflug07.html