Obituary : Ruby A. Stellpflue
Service for Ruby A. Greenfield, 78, a retired quality controller, will be at 2 p.m. today at Sandpoint Christian Center, where she was a member. Burial will follow at Pinecrest Memorial Park in Sandpoint with Coffelt Funeral Service in charge. Born in Culbertson, Mont., she came to Sandpiont in 1923 with her family. She moved to Seattle in 1932 and worked for Boeing during World War II, before living in Black Diamond, Wash., for a short time. In 1954 she returned to work at Boeing as a quality controller and retired in 1970 after 21 years with the company. Mrs. Greenfield returned to the Sandpoint area in 1973. She was a past president of the Ladies Eagles. Survivors include her husband of 61 years, Lorin, at the home in Sagle, Idaho;

(Private)

; two sisters, Lyndall Hagen and Dolly Wolf, both of Bouse, Ariz.; eight grandchildren; and nine great-grandchildren. The family suggests memorials to the Sandpoint Christian Center Mission Fund in her name.
Newspaper : Spokesman-Review (Spokane, Washington)
Date : 1990
---
[Meet the Family!] [Obituaries]
---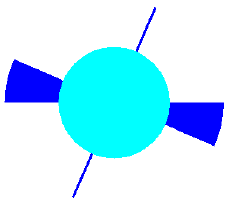 Copyright © 1995-2003 by David Harper and Lynne Marie Stockman
All Rights Reserved
Designed and maintained by Obliquity
Last modified on 1 January 2003
http://www.obliquity.com/family/obituary/stellpflue02.html