Obituary : Caroline Schlauk
Former Resident Is Buried Here
Carolina Schlauk Stockman died at the home of her son, Otto S. Stockman at Kootenai, Idaho, May 3. Mrs. Stockman was born at Hohnwalde, Prussia, Germany, October 14, 1832 and was past 94 years of age. She was married at the age of 20 to August Stockman. Seven children were born to them, five of whom died in Germany. In 1869, Mr. and Mrs. Stockman and their two sons Otto and Julius came to Canada remaining there ten years. They moved to Minnesota later going to Oregon and from there to California where Mr. Stockman died about 30 years ago. Twenty-six years ago Mrs. Stockman came to Sprague and made her home with her son Julius Stockman. She remained at his home until his death Sept. 26, 1923. She then made her home with her son Otto Stockman at Kootenai. She is survived by one son, Otto Stockman, four grandsons, August, Fred, Benjamin and

(Private)

Stockman of Kootenai, one granddaughter, Mrs. Dorothy Giffing of Sprague, and two great grandchildren who reside in Kootenai. Funeral service will be held this afternoon at the Federated church with Rev. O. T. Just of Ritzville officiating. Burial will take place in the Maccabee cemetery.
Newspaper :

(Unknown)

(Sprague, Washington)
Date : 1927
KOOTENAI
Mrs. Caroline Stockman, mother of Otto Stockman, died at the home of her son Tuesday, May 3, at 8 o'clock in the morning. She was born in Germany October 14, 1832, which made her nearly 95 years of age at the time of her death. With her husband she came to this country 55 years ago. Mr. Stockman died 30 years ago. She was the mother of seven children but only two and both boys grew to manhood. The other son, who lived at Sprague, Wash., died a few years ago. Otto Stockman accompanied the remains to Sprague, Wash., Tuesday evening. Mrs. O. Stockman went to Sprague Wednesday evening. Funeral services were held there Thursday afternoon, May 5. Mr. and Mrs. O. Stockman returned from Sprague, Wash., Friday morning.
Newspaper : Northern Idaho News (Sandpoint, Idaho)
Date : 17 May 1927
---
[Meet the Family!] [Obituaries]
---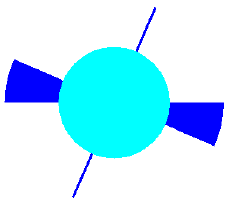 Copyright © 1995-2003 by David Harper and Lynne Marie Stockman
All Rights Reserved
Designed and maintained by Obliquity
Last modified on 1 January 2003
http://www.obliquity.com/family/obituary/schlauk01.html