Obituary : Clinton Robert Phillips
Phillips, Clinton R.
Passed away September 22, 1978 in Spokane. His home Spokane. Husband of Mary Etta (Patsy) Phillips, at the home; father of

(Private)

;

(Private)

; six grandchildren; brother of

(Private)

; several nieces and nephews. A member of the Manito Masonic Lodge No. 246 F & AM; Spokane Consistory of Scottish Rite Bodies; the El Katiff Shrine; the Spokane Valley Shrine Club; and the South Spokane Shrine Club. Funeral Services Tuesday September 26, 1978 at 1:00 p.m. in the Alwin Chapel, Hazen & Jaeger Funeral Home, N 1306 Monroe St., Rev. Russell Alsgaard, officiating. Rose Croix, Scottish Rite of Freemasonery participating in the chapel. Burial services Fairmont Memorial Park, The Manito Lodge No. 246 F & AM participating. The family suggests that memorial gifts may be given to the Shriners Hospital for Crippled Children, N 820 Summit Blvd., Spokane 99201.
Newspaper : Spokesman-Review (Spokane, Washington)
Date : September 1978
---
[Meet the Family!] [Obituaries]
---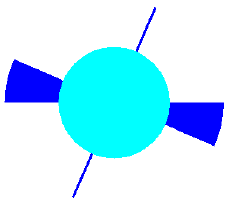 Copyright © 1995-2003 by David Harper and Lynne Marie Stockman
All Rights Reserved
Designed and maintained by Obliquity
Last modified on 1 January 2003
http://www.obliquity.com/family/obituary/phillips03.html