Obituary : Leslie Bunn Phillips
Leslie B. Phillips, 60, died Feb. 6 at his home in Coeur d'Alene. He was born July 10, 1912 in Noxon, Mont., and lived in Hope for 21 years prior to moving to Coeur d'Alene in 1971. He was a retired sawyer and millwright. He married Margarette Pilgeram June 29, 1937 in Sandpoint. She survives at the home. Also surviving are

(Private)

; three brothers, Clinton and

(Private)

Phillips, both of Spokane, and

(Private)

, Hope. Funeral services were held Saturday, Feb. 10 at 1:30 p.m. from the English Funeral Chapel, Coeur d'Alene, with the Rev. E.F.G. Meyer, Clark Fork, officiating. Interment was at Restlawn Memorial Park, Coeur d'Alene.
Newspaper : Sandpoint News Bulletin (Sandpoint, Idaho)
Date : 15 February 1973
---
[Meet the Family!] [Obituaries]
---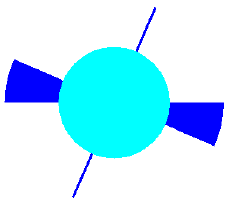 Copyright © 1995-2003 by David Harper and Lynne Marie Stockman
All Rights Reserved
Designed and maintained by Obliquity
Last modified on 1 January 2003
http://www.obliquity.com/family/obituary/phillips02.html