Obituary : George Robert Phillips
George R. Phillips, of Spokane passed away last Monday, Jan. 7 at the age of 79. Funeral services were held on Thursday at Hazen and Jaeger Funeral Home with interment at Fairmont Cemetery. Besides his wife, Hattie, at the home, he leaves four sons, Clinton and

(Private)

of Spokane, and Leslie and

(Private)

of Hope, and nine grandchildren. Mr. Phillips will be remembered here as he was N.P. agent for many years before his retirement. He was a member of Hope Lodge No. 35, I.O.O.F.
Newspaper : Sandpoint News Bulletin (Sandpoint, Idaho)
Date : 17 January 1963
---
[Meet the Family!] [Obituaries]
---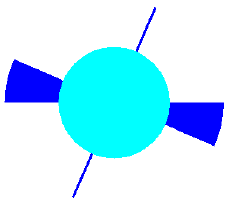 Copyright © 1995-2003 by David Harper and Lynne Marie Stockman
All Rights Reserved
Designed and maintained by Obliquity
Last modified on 1 January 2003
http://www.obliquity.com/family/obituary/phillips01.html