Obituary : Frances Oberle
Mrs. Stephen Stellpflug Of Marion Township Dies
Mrs. Stephen W. Stellpflug, 76, of Marion Township, died Sunday at Rochester Methodist Hospital of cancer. She had been ill for one year. The former Frances Oberle was born March 21, 1900, in Ellinwood, Kansas. She married Stephen Stellpflug in November, 1927, in Kansas. He died in 1971. The Stellpflugs came to this area from Wisconsin in 1931. They farmed in the Marion area. Survivors include

(Private)

,

(Private)

, Mary, serving with the Peace Corps in Seoul, Korea,

(Private)

,

(Private)

,

(Private)

,

(Private)

, and

(Private)

; 21 grandchildren; four brothers, Herman, John, George and Leonard, all of Kansas; and two sisters, Mrs. Gerald Komarek, and Mrs. Earl Komarek, both of Kansas. Mass of Christian Burial is 10 a.m. Wednesday at St. Francis Catholic Church with Rt. Rev. Msgr. James Habiger officiating. Burial will be Calvary Cemetery. Pallbearers will be James, David, Peter, James, Craig and Leland Stellpflug. Friends may call at the Macken Funeral Home after 2 p.m. Tuesday. Rosary will be recited at the funeral home at 8 p.m. Tuesday. The family prefers memorials to the Mayo Clinic for cancer research.
Newspaper : Rochester Post Bulletin (Rochester, Minnesota)
Date : 26 July 1976
---
[Meet the Family!] [Obituaries]
---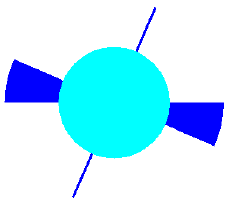 Copyright © 1995-2003 by David Harper and Lynne Marie Stockman
All Rights Reserved
Designed and maintained by Obliquity
Last modified on 1 January 2003
http://www.obliquity.com/family/obituary/oberle01.html