Obituary : Mary Etta Mix
Phillips, Mary E.
Passed away on March 15, 1992 in Bellevue, WA. while visiting her daughter. Mrs. Phillips, better known as "Patsy" was born to Mr. & Mrs. Williiam T. Mix, in Deer Park, WA on November 29, 1905. Mrs. Phillips graduated from Deer Park High School in 1923. She moved to Spokane at the age of 17 and has made her home there ever since. Mrs. Phillips is survived by

(Private)

; brother, Mr. Clyde T. Mix, Deer Lake, WA; several nieces & nephews. Mrs. Phillips was a member of Adelphi Chapter, Order of Eastern Star; Mother Advisor for Love Assembly, Order of Rainbow for girls; Past President, The Women's Club of Spokane; Esther Corrigan Parliamentary Units; National Association of Parliamentarians; Past President, Spokane County Democratic Club, Inc.; Association for Better Communities; Board Member of the Community Action Council; Quality of Life Council. While always active in civic affairs, Mrs. Phillips prime intrest in life was politics, became active as young woman in the Democratic party and remained active until her death. She never sought public office, but worked constantly at the precinct level encouraging and urging citizens to become active in the party of their choice. She was the precinct committee person for 20 plus years; First 4th District Legislative District Leader; 6th Legislative District Leader, 1960-1973; and always active in many political campaigns. Funeral services will be on Friday March 20, 1992 at 2 P.M. at GOTHIC CHAPEL, HAZEN & JAEGER FUNERAL HOME, N. 1306 MONROE ST. Adelphi Chapter #21, O.E.S. officiating. Private internment Fairmont Memorial Park. Memorials may be made to the Woman's Club of Spokane, W. 1428 9th Ave, 99204 or the Masonic Home of Washington, 23660 Marine View Dr. S., Des Moines, WA 98198.
Newspaper : Spokesman-Review (Spokane, Washington)
Date : 18 March 1992
---
[Meet the Family!] [Obituaries]
---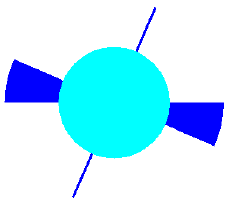 Copyright © 1995-2003 by David Harper and Lynne Marie Stockman
All Rights Reserved
Designed and maintained by Obliquity
Last modified on 1 January 2003
http://www.obliquity.com/family/obituary/mix01.html