Obituary : Mabel Alma Miller
Mabel Alma Miller, 84, retired public school teacher died October 20th at the Willows Health Center, Rockford, IL. Born March 14, 1903 to the late Otto and Dorothea (Hein) Miller in Elmore, Minnesota, Miss Miller began a life-long career of education. After graduation from the Elmore High School and a "Normal School" she taught in elementary country schools in Minnesota and South Dakota in the mid and late twenties. Miss Miller joined the Illinois State educational system when she accepted an assignment in 1930 in Wood River, Illinois. At that time she began to work for her bachelor's degree by devoting each summer's vacation to study at the University of Minnesota in Minneapolis, which granted her the degree in 1939. She immediately undertook graduate study on a summers only basis, and in 1951 received a Master of Arts degree from the University of Minnesota. Her thesis was concerned with remedial reading. Miss Miller retured from the public school system in 1968, and for the next several years, taught remedial reading in parochial schools in Rockford. Miss Miller has been a resident of the Willows Retirement Home in Rockford since 1977. In addition to her parents, Miss Miller was pre-deceased by two sisters and a brother: Anna Farrow of Hartland, Minnesota; Lavilla Jones of Houston, Texas, and Arthur Miller of Elmore, Minnesota. Survivors include

(Private)

,

(Private)

, sister-in-law Gertrude T. Miller of Elmore, Minnesota and many nieces and nephews. Miss Miller requested that no funeral service be held. Private services will be held later in Elmore, Minnesota.
Newspaper :

(Unknown)

Date : October 1987
---
[Meet the Family!] [Obituaries]
---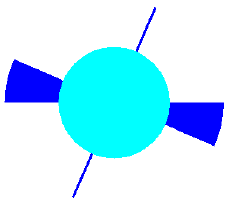 Copyright © 1995-2003 by David Harper and Lynne Marie Stockman
All Rights Reserved
Designed and maintained by Obliquity
Last modified on 1 January 2003
http://www.obliquity.com/family/obituary/miller03.html