Obituary : Louise Martha Ludtke
Death Claims Local Pioneers
"Auntie" Stockman, J.H. McElwain and Anna Murray Answers Final Call
Louise Stockman or "Auntie" Stockman as she was better known to the community, passed away Wednesday night, July 23rd, at the Tracy Giffing home, following an illness of several weeks. Louise Ludtke was born May 25, 1866 at Schiefelbein, Germany, coming to this country as a girl of 18, settling in Minnesota, where she was married November 12, 1886 to Julius Stockman at Emerald, Minnesota, and some time after that came to Oregon, moving to Sprague in 1902. Mr. Stockman passed away September 27, 1923. Mrs. Stockman was a member of the Lutheran church and Missionary and Aid Society. She was a great lover of children and was devoted to

(Private)

. Services were held Friday at 2:30 P.M., with Rev. Karl Ufer of Reardan officiating. Interment was in Maccabee cemetery. Survivors are her sister-in-law, Mrs. Martha Ludtke; nieces and nephews, Mrs. Anna Kelly, Henry and William Ludtke, Mrs. Tracy Giffing of Sprague; Mrs. Leona Marr of Vancouver; Fred, Ben and

(Private)

Stockman of Kootenai, Idaho; Bertha Baumgarten, Ephrata, Eva Pierson, Spokane and August Stockman of Wisconsin.
Newspaper :

(Unknown)

(Sprague, Washington)
Date : 1941
---
[Meet the Family!] [Obituaries]
---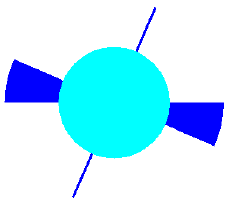 Copyright © 1995-2003 by David Harper and Lynne Marie Stockman
All Rights Reserved
Designed and maintained by Obliquity
Last modified on 1 January 2003
http://www.obliquity.com/family/obituary/ludtke01.html