Obituary : Frederick Milton Labbe
Frederick Milton Labbe
Frederick Milton Labbe, son of David and Bertha Labbe was born June 25, 1888 and passed away at Onaga Hospital May 11, 1957 at the age of 68. He spent his entire life in the Neuchatel community where his whole life was dedicated to his home and the betterment of farming conditions. In latter years he was devoted to his grandchildren. He was trustee of Neuchatel township for 10 years and also served on the schoolboard for 32 years of District 46. He was baptised as a child in the Presbyterian church in Neuchatel and in 1955 he had his membership transferred to the Congregational Church in Onaga. He was united in marriage to Jennie M. Smith of Centralia Sept. 18, 1909. To this union were born 3 children

(Private)

,

(Private)

, and

(Private)

. Fred enjoyed sports not only as a spectator but also taking part. He was catcher for the baseball team many years. He encouraged his grandchildren in sports. Fred was active in Grange, Farm Bureau and Farmers Union and held many offices. He wrote insurance and was an adjustor for the Company. He liked music and loved to play his fiddle for all his friends. People from all around came to him for advice. They confided their joys and disappointments in him and many of their problems were solved with Fred's understanding sympathy. Friends came to his home so much which was one of his great pleasures to have them and visit with them. He always had a story or a joke to tell. He was a pioneer in soil conservation practices and was one of the main men in getting the district organized in Nemaha county. He was elected as one of the members of the board of supervisors and served faithfully until his death. The last 5 months he had been in failing health. To mourn his death are his beloved wife Jennie;

(Private)

, 8 grandchildren;

(Private)

, his brother Roland of Thermopolis, Wyo. One brother A.D. preceded him in death.
Newspaper :

(Unknown)

(Kansas)
Date : 1957
---
[Meet the Family!] [Obituaries]
---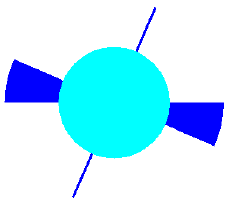 Copyright © 1995-2003 by David Harper and Lynne Marie Stockman
All Rights Reserved
Designed and maintained by Obliquity
Last modified on 1 January 2003
http://www.obliquity.com/family/obituary/labbe01.html