Obituary : Roy Samuel Irvin
Dr. Roy Samuel Irvin, 704 McKinley Street, young doctor of osteopathy, passed away at St. James' Hospital at 12:23 p.m. today following a lengthy illness. For the past four months he had been bedfast. Funeral arrangements will be announced later. Dr. Irvin, the son of Samuel James and Estella (Hagadone) Irvin, was a native of this city. He was born March 13, 1915, and received his early education in the grade school here. He graduated from Pontiac high school, class of '33, and shortly thereafter entered Kirksville College of Osteopathy and Surgery, Kirksville, Mo., from which he graduated with honors in June 1938. Following his graduation he returned to this city and became associated with Dr. R.P. Armbruster in the practice of osteopathy. Dr. Irvin married

(Private)

at Bloomfield, Ia. who survives. He is also survived by his parents and

(Private)

. He was a member of the First Christian Church and of Alpha Phi Omega, national honorary fraternity.
Newspaper :

(Unknown)

Date : 1939
---
[Meet the Family!] [Obituaries]
---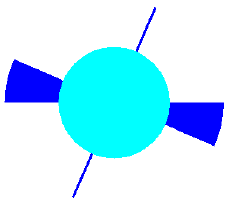 Copyright © 1995-2003 by David Harper and Lynne Marie Stockman
All Rights Reserved
Designed and maintained by Obliquity
Last modified on 1 January 2003
http://www.obliquity.com/family/obituary/irvin01.html