Obituary : Evelyn Dorothy Violet Hannock
Evelyn Dorothy Hunt, 72, Columbia Falls, died Tuesday afternoon in the North Valley Extended Care Unit. She was born Oct. 14, 1909, in Monona, Iowa, a daughter of Albert and Harriet Hannock. She received her education in Iowa and moved with her family to Culbertson as a child. She also lived in Poplar for a time, returning to Culbertson where she operated a restaurant for approximately three years. In 1955, she moved to the Flathead Valley. About two years ago she moved to Washington, but returned to Columbia Falls last July. Mrs. Hunt is survived by

(Private)

;

(Private)

, Iris Urdahl of Libby,

(Private)

; one sister, Margie Rhodewald of Brockton; 23 grandchildren; and 20 great-grandchildren. Services will be at 2 p.m. Friday in the Johnson Funeral Home officiated by the Rev. Howard Hunter, pastor of the Methodist Church in Columbia Falls. Burial will be in Glacier Memorial Gardens. Friends may call at the Johnson Chapel for visitation from 4 to 9 p.m. Thursday and 9 a.m. to noon Friday. The casket will not be opened for the services.
Newspaper :

(Unknown)

Date : 1982
---
[Meet the Family!] [Obituaries]
---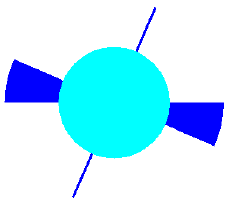 Copyright © 1995-2003 by David Harper and Lynne Marie Stockman
All Rights Reserved
Designed and maintained by Obliquity
Last modified on 1 January 2003
http://www.obliquity.com/family/obituary/hannock01.html