Obituary : Marietta Kathryn Hagadone
Marietta Hagadone Mewes Johnson, age 77, passed away July 3, 1999, in Lincoln, Neb. Her parents were well-known in Lexington. She was born March 19, 1922 to Harold and Ellen Knudsen Hagadone. Marietta graduated with the class of 1940 in Lexington. She was a retired nurse and worked at the State Correctional Services in Lincoln. She was a member of First Plymouth Congregational Church. Survivors include

(Private)

. She was preceded in death by her first husband, Wilmer L. Mewes and her parents. Memorial services were held July 8 at Lincoln Memorial Funeral Home, 6800 S. 14 St., and conducted by Rev. Dr. Otis Young, Lincoln. She was laid to rest at Memorial Park.
Newspaper : North Platte Telegraph (Lincoln, Nebraska)
Date : 1 August 1999
---
[Meet the Family!] [Obituaries]
---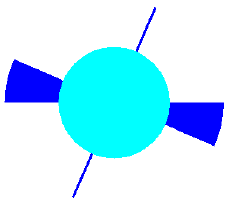 Copyright © 1995-2003 by David Harper and Lynne Marie Stockman
All Rights Reserved
Designed and maintained by Obliquity
Last modified on 1 January 2003
http://www.obliquity.com/family/obituary/hagadone23.html