Obituary : Myron Elscort Hagadone
---
Myron Hagadone
Myron E. Hagadone, 81, of Kalispell, died Friday at Kalispell Regional Hospital. He was born January 12, 1908, in Alma Center, Wis., the son of Dugald and Mary Salmonsen Hagadone. When he was a child, he moved with his family to Culbertson, Mont., where he attended school and was confirmed in the Lutheran faith. On June 2, 1930, he married Evelyn Hancock, who preceded him in death. He was inducted into the U.S. Army on Sept. 18, 1945, at Fort Douglas, Utah. He served as mechanic until being honorably discharged on Dec. 15, 1945, at Fort Knox, Ky. After being discharged from the Army, he moved to Kalispell, where he married

(Private)

. He worked as a carpenter on many jobs, including the Hungry Horse Dam, Libby Dam and Anaconda Aluminum plant, until he retired in 1972. He was of the Lutheran faith. He enjoyed hunting, fishing, and playing cards. He was a member of the carpenter's Union Local 911 for 30 years. He was preceded in death by his parents, three brothers, one sister and three grandchildren. He is survived by his wife,

(Private)

, at the family home in Kalispell;

(Private)

;

(Private)

, Iris Urdahl of Libby,

(Private)

; 23 grandchildren; and 42 great-grandchildren; two brothers,

(Private)

; and a sister,

(Private)

. Funeral services were held at the Johnson Mortuary Chapel with the Rev. Richard Waag officiating. Burial will follow in Conrad Memorial Cemetery.
Newspaper :

(Unknown)

Date : 1989
---
[Meet the Family!] [Obituaries]
---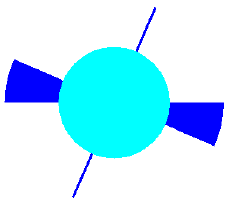 Copyright © 1995-2003 by David Harper and Lynne Marie Stockman
All Rights Reserved
Designed and maintained by Obliquity
Last modified on 1 January 2003
http://www.obliquity.com/family/obituary/hagadone20.html