Obituary : Ronald Lewis Hagadone
Ronald L. Hagadone
Kalispell
Ronald L. Hagadone, 49, of Kalispell, died April 30 in Kalispell. He was a retired truck driver. Mr. Hagadone was born November 27, 1927 in Culbertson, the son of Thorwald and Helen Hagadone. He was educated in eastern Montana and in his early life was a logger. He served in the National Guard before entering the Army in March of 1946. He served on Iwo Jima. Following military service Mr. Hagadone moved to Kalispell. He married Marguerite Kikendall in Coeur d'Alene, Idaho on July 1, 1955. They moved to Poplar in the spring of 1956 and worked in construction. They returned to Kalispell in the summer of 1965. His last employment before retiring due to health reasons was as a truck driver for McElroy and Wilken. He was a member of Calvary Lutheran Church in Evergreen. Surviving are his widow;

(Private)

; his parents, Mr. and Mrs. Thorwald Hagadone, Poplar; his grandmother, Mrs. Mary Hagadone, Wolf Point;

(Private)

; and nine grandchildren. Funeral services were May 4 in the Weatherford Funeral Home with the Rev. Lowell Stordahl, pastor of Calvary Lutheran Church officiating. Burial, with military rites, was in Conrad Memorial Cemetery.
Newspaper :

(Unknown)

Date : 1977
---
[Meet the Family!] [Obituaries]
---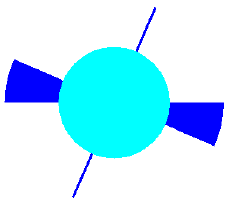 Copyright © 1995-2003 by David Harper and Lynne Marie Stockman
All Rights Reserved
Designed and maintained by Obliquity
Last modified on 1 January 2003
http://www.obliquity.com/family/obituary/hagadone19.html