Obituary : Vernice Marie Hagadone
Vernie Marie Hagadone
Vernie Marie Hagadone, daughter of Mr. and Mrs. D.C. Hagadone passed away on Friday, August 29, at the Dale Hospital, at the age of 23 years, three months and nine days. She was born at Culbertson on May 20, 1918 and spent her early childhood there and was baptized in the Lutheran faith. With her parents, she moved to Poplar in 1933 where she resided until her death, which was due to paralysis of the limbs following a fall. Left to mourn her passing besides her parents are one sister,

(Private)

and six brothers, Thorvald, Myron, William, Lawrence, Dugald and

(Private)

, all of Poplar and many friends. Funeral services were held at the Clayton Funeral chapel in Wolf Point, MT with burial in the cemetery at that place.
Card of Thanks
We wish to thank our friends and neighbors for the sympathy and kindness and for the beautiful flowers offered during the illness and following the death of our daughter and sister, especially Rev. Cantillon and the choir for the comforting words and songs rendered, and also the pallbearers.
-- Mr. and Mrs. D. C. Hagadone, Thorvald, Myron, William, Lawrence, Dugald, and (Private) Hagadone, (Private)
Newspaper :

(Unknown)

Date : 1941
---
[Meet the Family!] [Obituaries]
---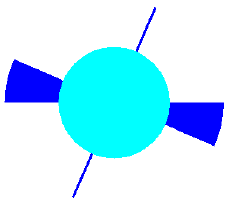 Copyright © 1995-2003 by David Harper and Lynne Marie Stockman
All Rights Reserved
Designed and maintained by Obliquity
Last modified on 1 January 2003
http://www.obliquity.com/family/obituary/hagadone16.html